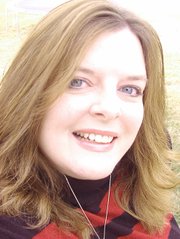 Note that last week's story on Bear Claw should have stated he worked for a total of 19 years in a muffler factory in Wisconsin. I had that interview on Monday and hurriedly wrote the story when I returned and noticed the next day I had missed that fact.
I want to tell you what a kind and gentle spirit Bear Claw is. I was at ease visiting him right away and the word that immediately came to mind was "humility."
Be sure to check out The Boonies on the National Geographic television channel to see Idaho Mountain Man Bear Claw featured weekly for a total of eight episodes.
•
There's lots of rumors out there about Oscar's Restaurant in Grangeville — alien abduction on down to it rolling up the carpet for good. Well, the alien part might be a bit of an exaggeration ….
Straight from the horse's mouth, Mike Asker said Oscar's will be closed the month of February so owners can regroup. They plan to reopen in March.
"Traditionally, February is the restaurant's slowest month, so this is a good time for some reorganization," emphasized Mike.
Oscar's has been around for more than 30 years and Mike has done a lot to help keep it going these past couple of years.
"We're really sorry if this inconveniences anyone as far as meeting space and events," he added. "Please bear with us and look to March for details."
•
Cottonwood will host the Second Annual Purse Auction fund-raiser to help local victims of domestic violence and sexual assault through Grangeville's YMCA.
The event is set for Saturday, March 5, at Cottonwood Community Hall, 501 King Street, with doors opening at 1 p.m. and the auction starting at 2:30 p.m., at $10 per plate for a potato bar with drink. Donate a new blanket for a free meal.
Donation items needed include purses, bags, backpacks, etc., either filled or empty. Also needed are gift certificates, cash or other auction items. Donations can be dropped off at: The Hangout in Cottonwood, Grangeville Flower Shop, Inland Cellular in Grangeville, YWCA offices in Grangeville and Kamiah, USDA Office in Nezperce, Cottonwood Community Credit Union in Craigmont and Riggins Whitewater Market.
Contact Kristy with the YWCA at 983-0888 or Debbie at The Hangout at 962-7383.
•
Lewis Clark State College Grangeville Outreach will offer the Tales and Jail Tour at the Idaho County Courthouse Tuesday, March 8, 6-7:30 p.m. Cost is $15. Call coordinator Carla Nuxoll Wilkins at 983-2164 or e-mail cnwilkins@lcsc.edu.
•
Kamiah Chamber of Commerce will hold its meeting tonight, Feb. 3, 6:30 p.m. potluck with 7 p.m. meeting.