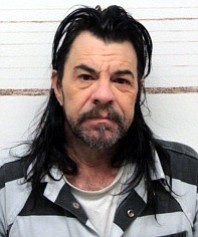 KAMIAH — A preliminary hearing is set for next Tuesday, Feb. 9, for a Kamiah man charged with two counts of felony aggravated assault resulting from an incident with his son last month.
David A. Bowers, 59, is being held in the Idaho County Jail on $25,000 bond.
According to an Idaho County Sheriff's Office (ICSO) report, charges resulted from a Jan. 30 incident at Bowers' Dyche Road residence at which he is alleged to have been under the influence of alcohol and threatened his juvenile son with a 20-gauge shotgun – allegedly swinging it around and pointing it at the son. Bowers is also alleged in this same incident to have threatened the son with a folding lock-blade knife.
In the ICSO report, Bowers stated to the investigating deputy he had been talking to his son about the shotgun, after which the pair got into a tussle and the son hit him on the head with it. Bowers denied pointing the rifle at the son or pulling the knife on him.
Following the arrest, the son was transported to a separate residence for his safety.