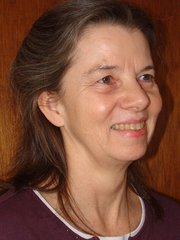 ELK CITY — The community owes a big debt of thanks and appreciation to Joe King who, as a volunteer, has taken on the job of keeping the only "public" rest rooms by the Elk City Community Park clean and in working order for about two years now (he had taken over from Teresa Enos who had done it for years). Those of you in the community who use it on a consistent basis need to seek him out and shake his hand! We hope everyone who uses this facility will do their part in keeping it clean. The community can also be proud that your public rest rooms are clean for all our visitors as well as those who make use of this open, year-round, 24/7 facility at the terminus of the Elk City Wagon "Road" which stopped being a "trail" in 1895. Donations are also accepted to help pay for the supplies and can be left at the Elk City Hotel gift shop. There are two businesses in town that donate the paper supplies as well as the cleaning supplies – Elk Creek Station and Elk City Hotel. The Elk City Area Alliance (provider/owner) also pays for supplies and electricity to the facility. The Elk City Water and Sewer Association donate the water used.
Dr. Secrest will be in Elk City on Feb. 23. Call 962-3267 for an appointment.
A note from Alaska: The Nenana Ice Classic, a tradition that is 100 years old, is now run as a non-profit corporation formed by the residents of Nenana, Alaska, for the purpose of conducting an annual ice pool contest. People buy tickets and guess the exact time of breakup. Maybe it's time we started one for the rock slide on Highway 14! For information on the Ice Classic, go to http://www.nenanaakiceclassic.com. Drove upriver late last night and was barely able to get by the slide without moving some rocks.
A community Easter dinner is in the works for Easter Sunday, March 27, from 3-5 p.m. at the VFW Hall. The dinner will consist of ham, green beans, rolls, fruit salad, which will be provided. Bring a dish to share. There will be no cost to partake of the wonderful food.
Dixie: The residents of Dixie are doing a fund-raiser for their park. They have shirts, hats and cool cups. Call Mike Wakefield at 842-2728 for information.
Meetings: Sew Help Me Quilters on Feb. 23.