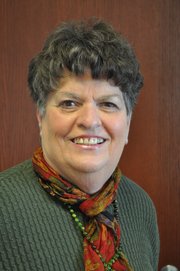 KOOSKIA / KAMIAH — Times are tough all over and that seems to be certain in our area. Meals on Wheels in Kamiah failed to receive a grant which paid for the trays they use to put their meals on for delivery. They use around 950 trays a month at 26 cents each for a cost of $247 a month. Many who depend on these meals will have to do without if the community does not step up and help out. Call Mel Tuttle at 451-4593 or the Kamiah Senior Center at 935-0244 if you can make a donation; doesn't need to be a large one, even though that would be nice, anything you give is more than they have now.
Hunters Education Class will begin Feb. 25 at 3:30 p.m. at the Kamiah High School. The course lasts two weeks with a field day on March 12. Attendance is mandatory and students must pass a written and practical exam to be certified. Class is limited to 25, so register early. If you have any questions or need information call David at 935-4245.
The Kamiah Community Partners Coalition (KCPC) is a community-based antidrug organization whose focal goals are to reduce youth substance use and abuse in the Kamiah area and to strengthen community collaboration to sustain antidrug efforts. KCPC is hosting an online survey to gather input from area residents on the best time to hold its monthly meetings in order to schedule meetings which are the most convenient for the most people. Area residents can access the survey by pasting www.surveymonkey.com/r/ZZDJ3VB into your browser. The survey link will be open from Wednesday, Feb. 17, through Sunday, Feb. 28. The short online survey takes just a few minutes to complete. You do not have to live in Kamiah or be a KCPC member to participate in this survey. The Coalition is looking for input from anyone interested in reducing drug use and abuse in the Clearwater Valley. For information, contact Ruth Mohr, 926-7203
What's Happening: Schedule a mammogram at the Kamiah Clinic, 935-2585. Mammograms are by appointment and are done on the second Wednesday of the month. In Kooskia, recycle Saturday only 10 to noon. Recycle Center is located across the bridge near where the old pole yard was. On Thursday enjoy a free lunch served at the Kamiah Community Presbyterian Church located on the corner of 7th and Hill Street in Kamiah, from 11 a.m. until 12:30 p.m.
Some of you may have noticed my absence in the paper for a couple of weeks. My computer decided to not allow me access. What a mean spirited thing to do! However, with the help of Nick Grachanin of Kooskia, and his ability to dig into the brain of my "HP" I am back in business. Thank you, Nick, and thank you, God, for making people like him who make it possible for us to cohabitate with our computers. If you know or make news give me a call or e-mail.