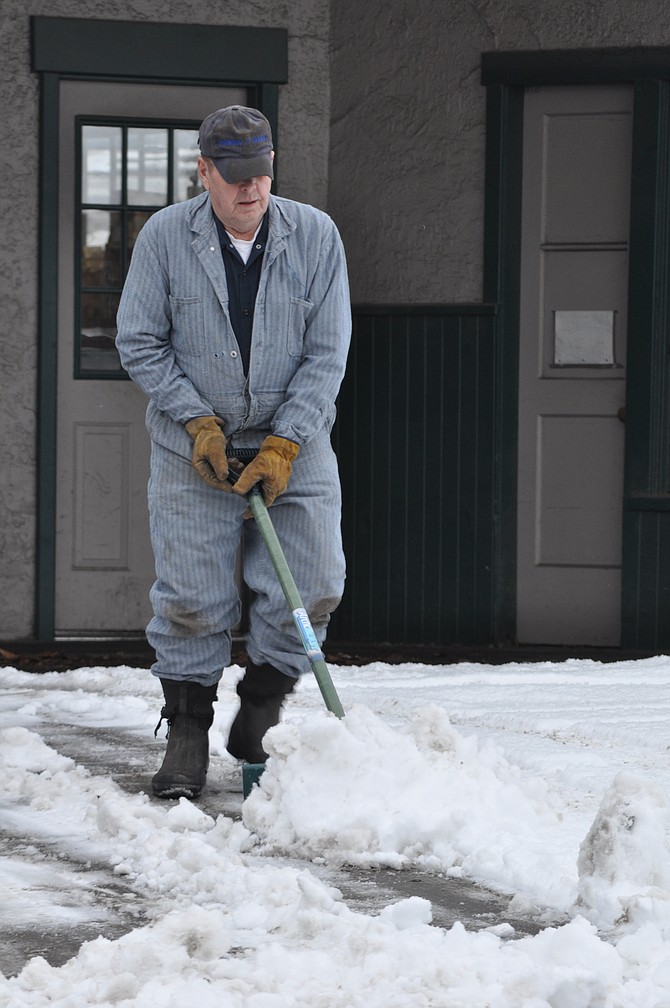 Photo by David Rauzi
Cost Of Doing Business: Sometimes the cost of business is just making it so customers can make it in through the front door. Dave Robinson of Robinson's Garage on Main Street in Grangeville was among those last Friday morning, Jan. 8, shoveling their front walks at the start of the business day.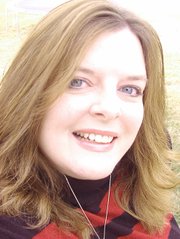 Check out Reilly's Customs and Classics full service auto body shop at 105 W. North 2nd Street, Grangeville. Call 907-2166.
•
Did you know the Bureau of Land Management has six wild horse training centers that are located within federal prisons across the United States?
•
The Grangeville Country Club will hold its annual members meeting Saturday, Jan. 23, at The Gallery. Social hour begins at 6 p.m., with the dinner and meeting to follow. The meeting will include a financial review of the 2015 playing season and the budget for the coming year. Four members will be elected to the board as well: three three-year terms and a two-year position will be decided by the membership. For those members not able to attend the meeting a proxy ballot is available by contacting board member Lee Huntley, ledoggit@yahoo.com, or board president Andy McNab, mcnab.medianw@gmail.com.
The board would also appreciate hearing from all members planning on attending the dinner and meeting and are asked to contact McNab or Lois Geary, landgeary@q.com. The dinner is $12 per plate.
•
Asker's Harvest Foods deli has a new salad, Kale Quinoa. It also has cranberries, black lentils and almonds and has a type of orange juice dressing with some additional spices. They had samples last week and it was so good I bought a container. Full of vitamins, iron and antioxidants. Yum! By the way, thanks to the community for purchasing 68 food bags to donate to the Camas Prairie Food Bank. Way to go!
Grangeville chamber sets quarterly meeting for Jan. 21
GRANGEVILLE — The yearly membership meeting for the Grangeville Chamber of Commerce will be held Thursday, Jan. 21, at Oscar's. Social time starts at 5:30 p.m., with dinner, meeting and program at 6 p.m. New board members will be elected and three positions are available (Joe Cladouhos and Anna Ousley recently resigned and there is one open spot). The program will be put on by Avista. Mike Tatko, regional business manager for the Lewis Clark region, and Jayson Hunnel, regional account executive for Energy Solutions, will give talks on energy efficiency, rebate opportunities for businesses, Avista's community involvement and also touch on rates. Jeff Schwendener, the new local manager, will also be present. E-mail jeff@grangevilleidaho.com to RSVP for dinner or express interest in being on the board.
•
According to CBS Sunday Morning on its Jan. 10 show, the "Word of 2015" is the gender neutral pronoun "they," to now be used instead of "he" or "she." Hmmm.
•
Lewis Clark State College Grangeville Outreach will offer an upcoming enrichment class Pruning for Home Orchards Monday, Feb. 8, 6-8:30 p.m., at the Grangeville Elementary Middle School community room. Cost is $25. Contact coordinator Carla Nuxoll Wilkins at 983-2164 or cnwilkins@lcsc.edu.
•
I heard that since the Paris terrorist attack in 2015, there has been a renewed interest in Ernest Hemmingway and his book A Moveable Feast has been selling like hotcakes on Amazon.com. The book is a memoir of the author's time in Paris in the 1920s.
•
If you're not busy this Sunday, Jan. 17, stop by Grangeville High School at 3 p.m., for Shirley's Dance Studio's Winter Recital. About 40 locals will participate, ages 3 through adult. It's a fun time that lasts about an hour and admission is free.
•
There is a $500 reward being offered for any information leading to the arrest of the individual(s) responsible for the theft of $5,000 worth of construction equipment stolen from a Powerline Road residence.
Contact Mr. Pierce at 983-1687 or the Idaho County Sheriff's Office at 983-1100 with information.
•
Pine Tree Community Credit Union will be hosting its annual meeting and luncheon at the Eagles Hall in Grangeville Saturday, Jan. 30. Although there is no charge, seating is limited. RSVP to 983-1558, or stop by the Grangeville or Riggins offices, by Jan. 27.
•
Need a Medicare supplement? Call David Seyer, Dominic Lustig or Dustin Lustig at Seyer Insurance in Grangeville at 983-1238, or stop by 526 W. Main Street.
•
Cottonwood Credit Union will host its annual meeting and dinner Sunday, Jan. 31, at the Cottonwood Community Hall. Registration is at 4 p.m. with the meeting at 5 p.m. and dinner at 6 p.m. Call 962-3451, 924-0225 or 937-9877.
•
The Save the Pool Committee Crab Feed is set for Jan. 28-30 at the American Legion Hall in Kamiah. For tickets call Kamiah Flower Shoppe at 935-0200; or for details, JoAnn at 816-2197.
•
Don't forget the Free Press and Shopper's 8 Hour Sale with deeply discounted half- and full-page ads. It's a savings of 60 percent, so be sure to call today, Wednesday, Jan. 13, 9 a.m. to 5 p.m., if you haven't already been contacted.
Dial 983-1200 and ask for Sarah or Ashley.