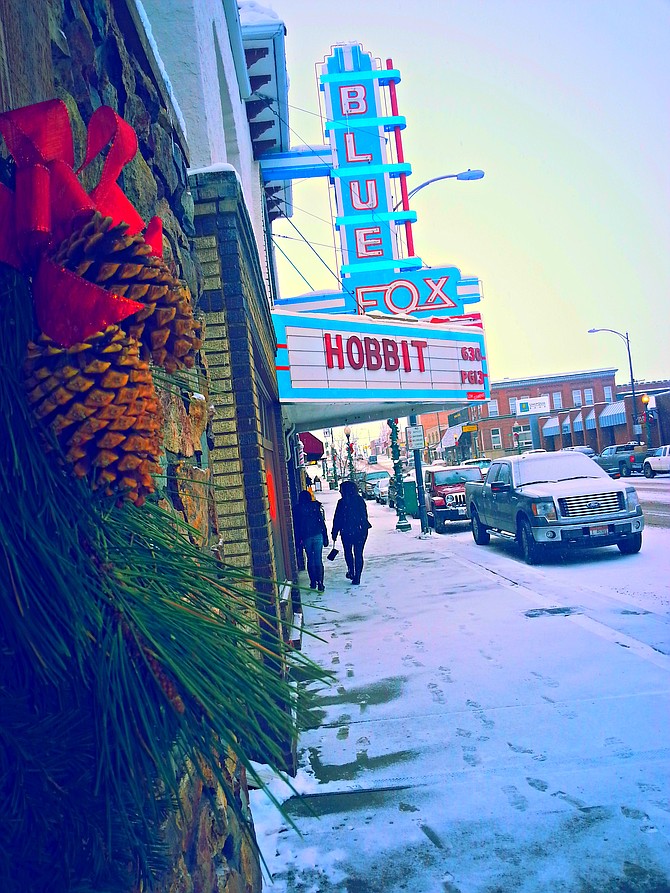 Photo by Lorie Palmer
The Blue Fox Theater marquee is seen here on Grangeville's Main Street during the winter last year. Grangeville was recently on the 10 Best Cities to Achieve Work-Life Balance list.
Recently, Grangeville was voted number seven in the best cities to live that have a good work-life balance.
Zippia on-line took a look at data from the most recent American Community Survey from the Census Department to identify which of the 119 biggest places in Idaho have mastered the art of not bringing work home with them and living a balanced lifestyle.
Top 10 places in order are Ucon, Lewiston, Ammon, Idaho Falls, McCall, Hailey, Grangeville, Tyhee, Sugar City and Ketchum.
Criteria used for placement includes commute time, hours worked per week, size of household, things to do per capita, unemployment rate and poverty rate.
Towns were then ranked each place from one to 66 for each criteria, with one being the best in any given category. Finally, Zippia took the average rank across all criteria, with the place posting the lowest overall score earning the title "Place with the Best Work-Life Balance in Idaho."