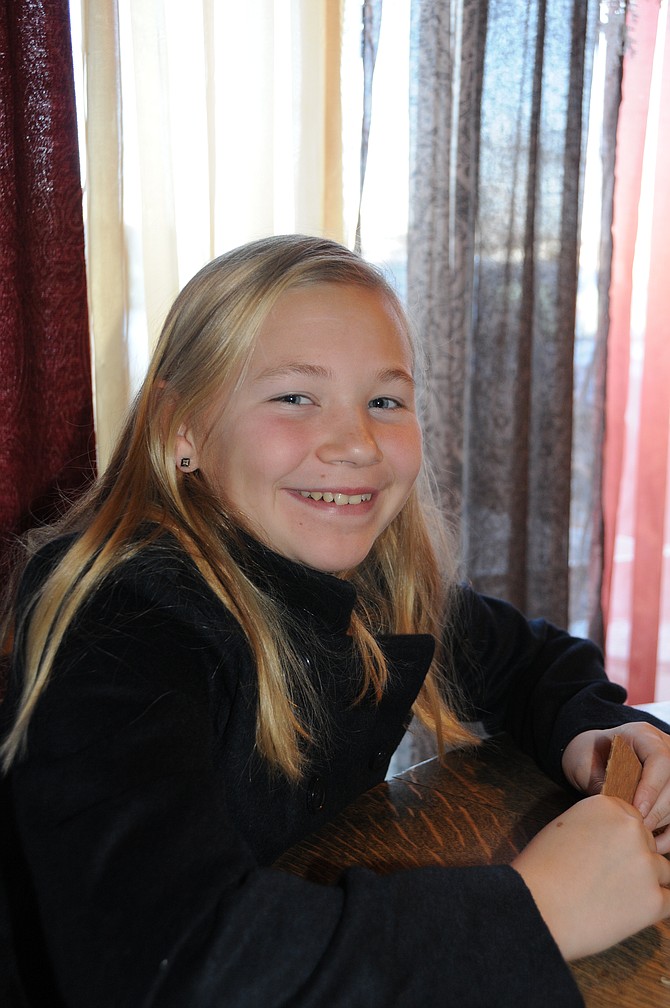 GRANGEVILLE — Girls club plans bake sale to benefit animal shelter
Sometimes it takes a child to start the ball rolling.
Emma Roach, 11, of Grangeville, has put together The Flower Girls Club and organized a bake sale to benefit ARF (Animal Rescue Foundation).
"I love to bake and I love animals," said Emma, the daughter of Chris and Jody Roach.
Emma said she started her club in fifth grade and, now in sixth grade, she decided to help a local cause.
"I originally wanted to do something for endangered animals, but my dad read about ARF in the Free Press and we thought it would be good to do something local," she explained.
The bake sale is set for Asker's Saturday, Jan. 23, noon to 4 p.m. Emma and her friends, which includes Cheyenne Brown, Cita Olmos, Demi Klapprich, Anna Waite and Janessa Venezuela, will make a variety of items to sell.
Emma, who also enjoys sewing, will be raffling or selling a quilt she made.
"I really want to help at the animal shelter once it's built, so I am excited for it to get up and running," she said. "I want to help take care of the animals and give them love."
With one acre of land secured, which sits adjacent to the wastewater treatment facility on Airport Road, provided by the City of Grangeville last month, 2016 will involve conducting a property survey, as well as engineering and architectural drawings.
"Realistically, everything has to fall into place and we're looking at anywhere from one to two years to complete the facility," explained organizer Melissa Bryant, of Ida-Lew, and ARF president.
Emma gathered her club friends together, she said, and asked if they would be interested in the community service project. They plan to host three bakes sales in all in 2016, with all proceeds going to ARF.
"We have three dogs, four cats and three horses ourselves," said Emma. "Horses are my passion."
For those who cannot make the bake sale, ARF has an account set up at Potlatch No. 1 Federal Credit Union. The community is also invited to log onto www.arfshelter.org or like their page on Facebook for updates.
"It's really great to see a young person step out and pave the way, to get the ball rolling on raising funds for this important regional animal shelter," Bryant said. "I am really proud of Emma and her friends for their efforts."