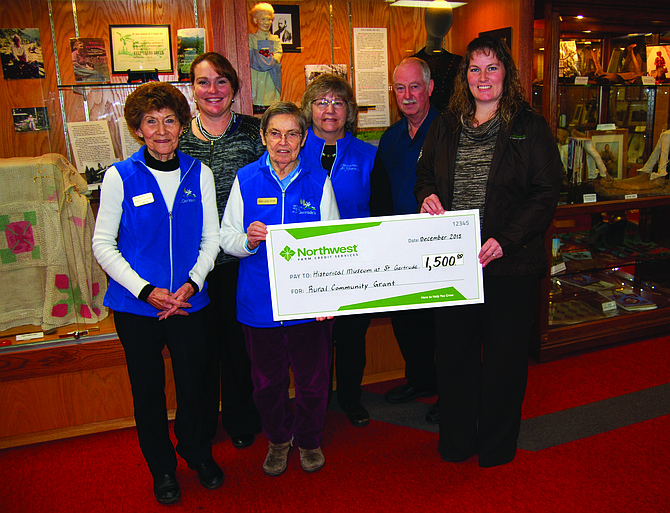 SPOKANE — Northwest Farm Credit Services recently awarded the Idaho Corporation of Benedictine Sisters in Cottonwood, a $1,500 Northwest FCS Rural Community Grant.
"With a team that includes Idaho State Historian Keith Petersen, we have created a master plan for improved exhibits that better tell the stories of the pioneers of the Camas Prairie and surrounding river areas, Nez Perce, and Benedictine sisters and their impact on the region," said Mary Forman. "This grant will assure that the new vision for the museum will become a reality. Northwest Farm Credit Services' generous support helps make it possible for us to truly honor and preserve their history for future generations."
Northwest FCS is committed to helping rural communities succeed. In 2015, Northwest FCS awarded 62 rural grants totaling more than $134,000. Since the program's inception in 2007, the company has presented 464 rural grants totaling more than $948,000.
The next rural grant deadline is Feb. 1. Those who think their rural project may be eligible for a grant should visit northwestfcs.com/Stewardship/Rural-Communities for information and an application.
Northwest FCS is a financial cooperative providing financing and related services to farmers, ranchers, agribusinesses, commercial fishermen, timber producers, rural homeowners and crop insurance customers in Montana, Idaho, Oregon, Washington and Alaska. For information, go to northwestfcs.com.