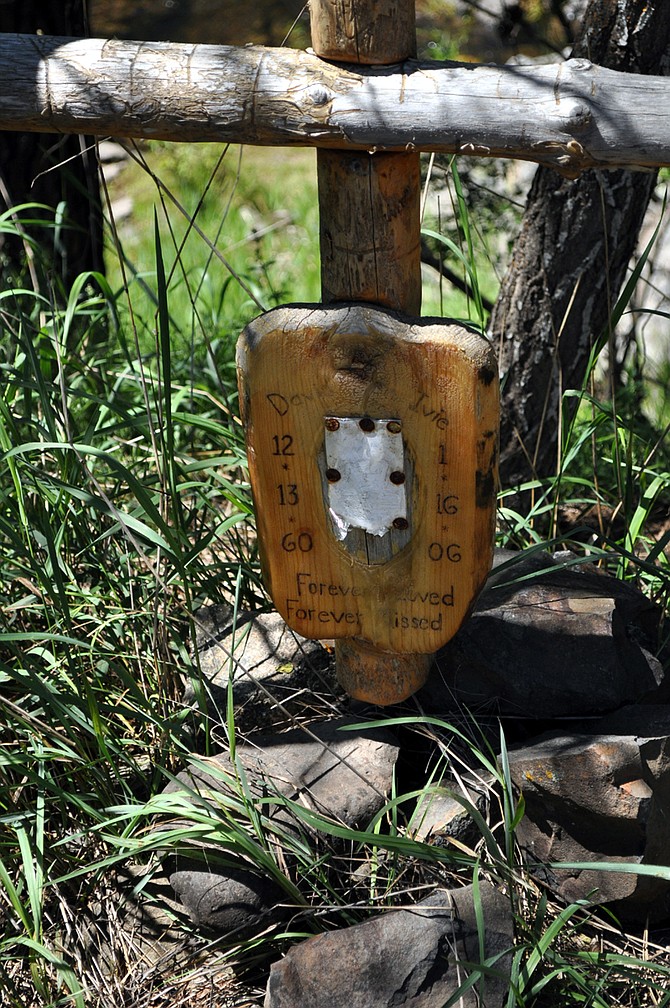 Photo by David Rauzi
'Forever loved, forever missed' reads a roadside memorial on State Highway 13 in Harpster for David Ivie who was murdered 10 years ago this month.
GRANGEVILLE — Ten years ago this month, David D. Ivie, 45, was shot to death as he lay asleep in his Harpster home. His wife, Rockie Sue Ivie, reportedly admitted to the crime and was charged with first-degree murder. But less than a month into the court process, Rockie was determined to be mentally incompetent to stand trial.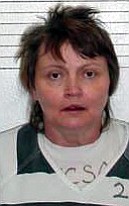 Now 60, Rockie is under care at a southern Idaho assisted living facility. Her mental condition has somewhat improved since 2006, but the likelihood is she will never stand within an Idaho County courtroom to face her felony charge.
"From what I've seen, it appears she'll never be competent to stand trial," said Idaho County Prosecutor Kirk MacGregor. Rockie continues to have severe mental issues that despite a decade of treatment have not been addressed to the point that, according to state medical personnel, she understands the charge against her and can cooperate in her own defense.
"But I've always said, if she ever was declared competent," MacGregor continued, "we would still pursue the first-degree murder case." Those investigators involved are still available to testify, and case evidence remains in secure storage, all ready to continue the prosecution. "If I can do the [Mark] Lankford case after 25 years goes by," he said, referring to the 2008 retrial of Idaho County's infamous 1983 double murderer, "10 years is no big deal."
Rockie was the sole suspect in the case that began with her 10:15 p.m. call to Idaho County Sheriff's Office dispatch on Jan. 16, 2006, stating she had shot and killed her husband with a small-caliber handgun at their Harpster home. David died as the result of a single shot to the head. Following a request by her defense attorney, Rockie underwent a psychological evaluation that resulted in her involuntary commitment with the Department of Health and Welfare at State Hospital South (SHS) in Blackfoot. Her current mental health diagnoses are schizophrenia and delusional disorder.
As per state law, MacGregor receives a regular six-month report on Rockie's condition and her competency, and as he explained, every report up to the last he received on Dec. 18 has stated the same thing: "She's not competent to stand trial," he said.
"The only change is her living arrangements," he continued, a determination made by IDHW due to improvements in her mental condition that didn't warrant her remaining at SHS.
In March of 2014, Rockie was transferred to Lighthouse Living LLC, a 12-bed, 24-7 staffed assisting living home in Blackfoot, specializing in individuals with mental illnesses but not with high-risk behaviors. The home is monitored with cameras and door alarms, and Rockie is not allowed to leave without escort by a staff member. In the petition requesting her transfer to Lighthouse Living, Rockie was noted in court documents as being "extremely cooperative and pleasant during her stay at the hospital. She has been able to have a roommate without any problems. She is willing to take her medications and she has been actively pursuing a GED…."
"She's somewhat stabilized, able to take care of herself and her daily needs," MacGregor said, as well as being more cooperative and also consistent on taking her medications. "She's improved a little bit, but not enough to overcome the incompetency."
MacGregor keeps in touch with David's father who requests Rockie's progress reports and remains interested in having the murder case pursued were she to be found mentally competent.
"It's been frustrating for the family," MacGregor said. "They didn't see the justice part in this; it's frustrating, but they understand."
For MacGregor, sometimes he gets cases where the suspect's competency is questioned, and after a period of treatment where he or she can receive counseling, perhaps re-established on a routine of prescribed medications and stabilized, the person is able to understand and participate in his or her defense: "They were never so serious that you couldn't rehabilitate them," he said.
But in Rockie's case, it has been clear from the beginning, he said, that she hasn't been competent – which is why he hasn't challenged the evaluation reports, he said — and that due to the severity of her mental illness he doesn't foresee she is likely to be.
"And that's something the prosecutor's office has to live with," he said.