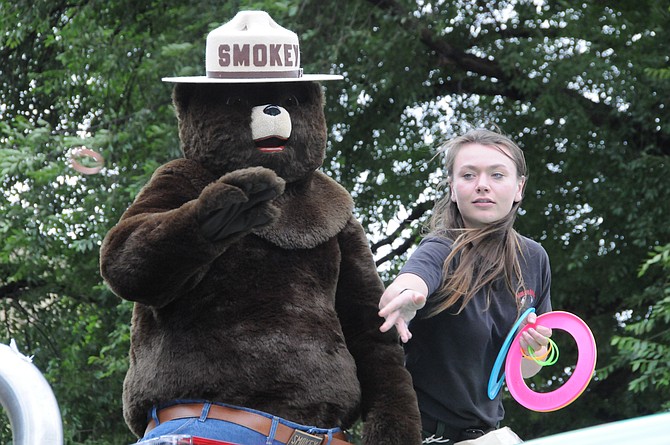 Photo by Lorie Palmer
Smokey Bear and USFS helpers have been busy this summer spreading the word at community parades and events to be safe with fire. This duo was at White Bird Days parade.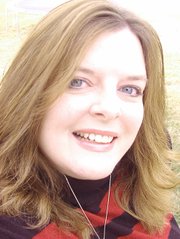 Happy 90th birthday to former Free Press pressman Dick Hooper! Rumor has it he turned 90 on Monday.
•
What would a Border Days coverage be without a correction or two? It was reported that Lee Spencer won the egg toss with his father, Craig. Sorry about that mistake – it was actually Jay Spencer who won. Lee is the Spencer's oldest son who lives in Seattle.
Also, last week, we reported Chantel Key was the only female in recent Free Press memory who had won the egg toss during Border Days. Since then we did learn that in the mid-'90s, husband and wife team Greg and Val Stone were winners, and before that, perhaps in the '70s or '80s, one of the Wagner girls was a winner. So, Chantel is in good – albeit sparse – company!
•
Syringa Kooskia Clinic will offer free sports physicals Wednesday, Aug. 3, 1-5:30 p.m. The physical is free, but you can choose to donate money to the Clearwater Valley school sport of your choice. If you have any additional questions, contact the clinic at 926-4776.
•
St. Mary's Hospital and Clinics will host a patient appreciation pig roast Thursday, July 21, 5:30 p.m., at the Cottonwood City Park. The menu will include roasted pig, potato salad, baked beans and dinner rolls. Bring a chair.
"We are always striving to provide quality care close to home and we are so grateful to all of our patients, in all of the wonderful communities we serve. So, Kamiah, Nezperce, Craigmont, Cottonwood and beyond, come out on the 21st and enjoy some good food and great company!" said Matthew Forge, CAO, SMH.
•
The Grangeville Merchants Committee is going to be putting on a one day Oktoberfest in Grangeville Saturday, Oct. 22. They are looking for some energetic volunteers to help with different events. They would like to get a meeting scheduled but would appreciate some calls first before they set it up. By the way, this will not interfere with the Kids Klub October fund-raiser, which is set for Oct. 29. Call Nancy Asker at 983-0583 or Melinda Hall at 983-1230 days or 983-1544 evenings if you would like to help with Oktoberfest.
•
GHS soon-to-be senior Kortney Sims of Elk City lost a small silver ring during the egg toss at Border Days. If anyone found it, you can return it at the Free Press and we will make sure Kortney gets it.
•
The Idaho Department of Labor invites job seekers to attend a free hiring event at Kamiah Middle School Thursday, July 21, 10 a.m. to 1 p.m. Representatives from the US Forest Service and several state agencies will be available to help job seekers learn how to complete the on line application process for open positions, while other employers will be accepting applications at the event. LCSC will also be in attendance with information about skill building and short term training available through their Workforce Training Program.
Everyone is welcome. To find out more or to RSVP, contact Lesley Orcutt at 983-0440, ext. 4311, or Ruth Walker at 476-5506, ext. 3844.
•
Don't forget to check out the local farmers' markets this week!