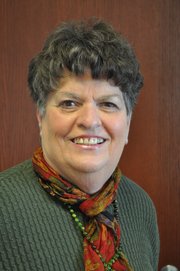 KOOSKIA / KAMIAH — This is one of the most profound celebrations in this part of the country. The celebration of The Elk City Wagon Road. This road is the "poster child" for what can be done when a group of dedicated people, The Friends of The Wagon Road, make up their collective minds, and sets out to preserve a part of our history that is under attack by those who would like to close many (most) of the rural roads in Idaho. The Friends of The Wagon Road banned together and got the Elk City Wagon Road placed on the National Historical Registry in an effort to save and preserve it. Good Job y'all. Go and take the entire family, it is free. This is about the Elk City Wagon Road, but it is really about every rural road in Idaho which served a community cut off by mountains, rivers and obstacle too numerous to mention. Lots to learn about this area and the entire State as well.
The Elk City Wagon Road celebration is an annual event held this year July 16 and 17 in Clearwater. This is the 25th year of Wagon Road Days. Activities include a parade, quilt and hooked rug show, vendors, lunch, raffles, historical presentation, old time gospel hour and musical variety show on Saturday. On Sunday, beginning at 6:30 a.m. is a breakfast and at 8:15 a.m. a self-guided tour of the 53-mile wagon road begins in Clearwater. Raffle ticket drawings will be held at 10:30 a.m. Vendors and parade participants on Saturday are welcome. No fee. Just show up!
O-Mok-See set for Saturday
KAMIAH — This is the weekend for the Gold Trail Wranglers O-Mok-See at their facility in Kamiah. Saturday, July 16th, you can sign up at 5 p.m. and activities begin at 5:30 p.m. Come out and join the fun, or watch the riders, if you have one, bring your horse.
The Wagon Road has been in existence for 130 years and has proven to be a valuable asset to Idaho County. Last year with all the devastating fires in the area, a part of the road was used for firefighting efforts in the Pilot Knob area. Early in 2016, with a huge landslide on the main road to Elk City making it impassable for many days, a portion of the wagon road was the only way into and out of Elk City. It is important for this remote road to remain open even today as it was 130 years ago. The Friends of the Elk City Wagon Road have taken on the task of keeping the road operational.
The Elk City Wagon Road History Museum is celebrating its third anniversary in July. It is located in the Grange Hall in Clearwater, Idaho. The little town of Clearwater, four miles off Highway 13, between Grangeville and Stites, is also celebrating its annual Elk City Wagon Road observance on July 16 and 17. The museum tells of the wagon road where supplies were hauled to the gold fields of Newsome, Elk City, Buffalo Hump and Thunder Mountain regions in the late 1800s; and of life around Clearwater and the wagon trail in those years. Admission is free. Donations are accepted. It will be open July 16 from 9 a.m. to 4 p.m. and July 17 from 6:30 a.m. to noon. For a more convenient time, you may call any of these people and they will be glad to meet you there and show you around, Lyle or Sue Smith at 926-4278, or Jim Gribble at 926-4709.
Construction on the road began in 1894 and was officially declared completed July 15, 1895. Prior to this, all travel to the gold fields was by way of the old South Nez Perce Trail. Beginning at Harpster, Idaho, the road extends 53 miles to Elk City through the Clearwater Mountains of the Nez Perce National Forest. The first gold miners from Pierce used the trail to reach the Elk City area gold fields in 1861. By 1896 way stations were established along the wagon road to serve the miners, freighters and other passenger traffic. Contact Susanne Smith at 926-4278.
What's Happening:
Mountain View School District 244 will be participating in the Summer Food Service Program which will begin June 6 through  August 5, serving from noon until 1 p.m. Check with school for additional information.
The Long Camp Farmers'/Flea Market is open this Saturday, one mile from the Kamiah bridge at mile marker 68, from 9 a.m. until 1 p.m. Bring things to sell, or come to buy, spaces are free.
Schedule your mammogram at the Kamiah Clinic by calling 935-2585. Mammograms are by appointment and are done on the second Wednesday of each month. Recycle on Saturday, 10 a.m. until noon at the facility over the bridge near where the old pole yard was.
 We mentioned that Tahoe QRU will have free Tai Chi classes at their 786 Leitch Creek facility on Saturday mornings beginning at 9 a.m. If you are interested, call Fran at 926-7077 or just show up. These are beginning classes for seniors and it will help with balance and general health. Schools are out for the summer, so keep a sharp eye for children out and about.  If you know or make news, give me a call.