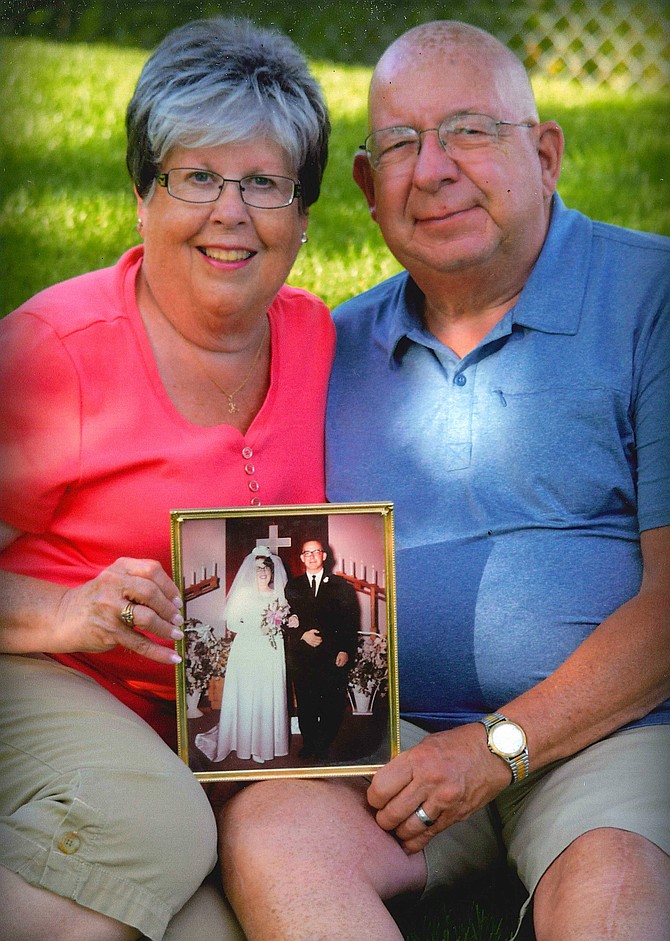 CLARKSTON — Jerry and Jane Wallace of Clarkston will be the guests of honor at an open house celebration from 2 to 5 p.m., Saturday, July 23, at Clarkston's Quality Inn. Their two sons will be hosts for the celebration and wish to extend an invitation to family and friends to join them in celebrating the couple's 50th wedding anniversary.
Jerry and Jane were married June 17, 1966, in Reubens. They met in high school when three schools consolidated in 1962. Both graduated from Highland High School in Craigmont in 1965, and both attended Lewis-Clark Normal School (now LCSC). They graduated from there in 1969, Jerry with a degree in education and Jane with a degree in nursing.
Following graduation, they made their home in Grangeville, raising two sons, Jeff and Jeremy. Jerry taught elementary school there for 14 years before going into sales. Jane worked at Syringa General Hospital (now Syringa Hospital) for 33 years.
They moved to Clarkston in 2008, where Jerry continued his work in sales until retiring in 2011. Jane worked for Lewiston Orthopedic Surgery Center and Eye Care Specialists until retiring in 2012.
In addition to their sons, they have three granddaughters, Michaelle, Ashlynn and Lilly, and one great-granddaughter, Azalea.
They enjoy traveling, especially to the Oregon Coast, camping, watching LCSC Warrior baseball games, and spending time with family and friends. He also likes fishing, especially with their granddaughters, and she likes creating her crafts.