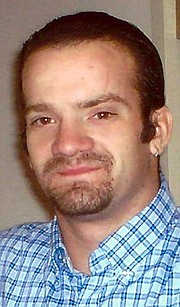 Wesley Eugene Shira, 34, died Friday, July 15, 2016, of a rollover accident on Graves Creek Road south of Cottonwood, Idaho. Wes was born April 13, 1982, in Augsburg, Germany, to Richard and Audrey (McLean) Shira.
Wes had a big heart for family, friends and anyone in need.
Wes lived life on the edge and learned some things the hard way. A few of the jobs he loved were cooking, construction, and the time he spent as a carny from Texas to Washington. A couple of years ago Wes overcame his demons, moved home to Grangeville, met his fiancée, Patti Clark, her three boys, Sean, Zak and Derek. They were to be married Aug. 13.
Wes is survived by his fiancée, Patti; her three sons, Sean, Zak and Derek; parents, Rick Shira and Audrey McLean Shira; sisters, Amy (Jim) Matson and Valerie (Kevin) Carney; brother, Lance Shira; also several niece and nephews.
A final post on Facebook: "Never be defined by your past. It was just a lesson, not a life sentence."
A graveside Memorial Service will be at 10 a.m., Saturday, July 23, 2016, at Clearwater Cemetery, Clearwater, Idaho. A covered dish dinner and fellowship will follow at the Clearwater IOOF Hall, Clearwater, Idaho. Arrangements have been entrusted to Trenary Funeral Home, Kooskia, Idaho.