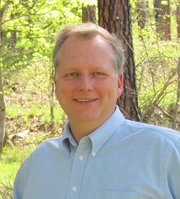 In mid-May, Idaho County Commissioner Skip Brandt was named vice chairman of the group of seven counties that met in Council to start hammering out plans for a regional landfill to be located near Adams County's existing dump site, the Goodrich Landfill.
The Adams County Record reported the group's first meeting in that paper's May 18 edition, noting the "joint powers" group by then included Idaho, Adams, Clearwater and Valley counties, with Lewis, Boise and Washington counties not yet fully on board.
"It is all a matter of cost," Brandt told the Free Press last week. "Washington and Boise have pretty good deals right now, for taking care of their garbage."
The facility would be located about 110 miles, one way, from Grangeville – a distance potentially competitive from the county's current solid waste haul to Missoula, Mont.
Another key issue among the counties – the up-front cost of starting up a new facility – has been the main hurdle for Lewis County, Brandt said. He noted several other points need to be worked out. The Record reported a regional landfill would need to process 50 tons of solid waste per day to pencil out. In order to reach that threshold, Brandt said participating counties would likely need to haul construction/demolition (C&D) and other types of non-household waste to Council.
That collective need aligns with one Idaho County anticipates it will soon have to meet, as Brandt noted the Idaho Department of Environmental Quality is about to "put the squeeze on" the C&D landfills operated by Simmons Sanitation and Walco Inc.
Some features of any new landfill would be unavoidable: according to the Record's report, which cites Fred Perez, an engineer contracted by Adams County, DEQ would require the "waste cell" to be covered and sealed on a daily basis. Perez suggested a cell of 2.5 acres could handle the first five years of waste, with enough room at the 200-acre site to accommodate 50 to 60 years of waste. Of 200 acres available at the site, which is located approximately seven miles southwest of the Council city limits, roughly 150 acres would not be developed and would act as a buffer from the surrounding area.
The Record also reported the group is looking into whether the methane gas released in the course of decomposition could be used as an energy source, but that idea faces two tall hurdles of its own: "I am not sure we will have the mass to justify the cost," Brandt said. "Nor have I personally seen the reality of the technology."
Other preliminaries are Adams County's to resolve, as DEQ is bringing the status quo at the Goodrich Landfill to an end.
"Adams County has some things to clear up with the existing landfill, which they need to just close…they need to clean up their mess first, before DEQ will give us a preliminary site certification, which is basically a clean window to start doing something," Brandt said during the board's regular meeting May 3, when the Idaho County Commission voted to sign the "joint powers agreement," which formally launched the multi-county talks.