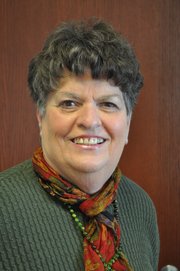 KOOSKIA / KAMIAH — Book sale! On June 11 at 8 a.m., doors will open for the sale at the Kooskia Community Center. Used books of all kinds, as well as CDs and DVDs will be available at bargain prices. Hardbacks are 50 cents, paperbacks, 25 cents, and at 11 a.m. will start the $1 bag sale. If you have any books that you want to donate, we will gladly take them off your hands - just take them to the Kooskia Community Library. No magazines. All proceeds benefit Kooskia Community Library.
Summer Reading Program, "On Your Mark, Get Set … Read."
Librarian, Dena Puderbaugh, has a great summer program planned for area children! Summer reading is scheduled for five Wednesdays in June beginning at 10 a.m.
Student scholarships are available for "Writers at Harriman" Friends of the Kooskia Community Library is pleased to offer two scholarships to attend "Writers at Harriman." This is a weeklong residential writing camp where students work with professional writing teachers and participate in great outdoor activities with other students from Idaho. They are offering this to students who are currently enrolled in 11th and 12th grade, who attend Clearwater Valley High School, as well as students who are in an alternative educational program within the Clearwater Valley school district.
For information on the writing camp, visit http://writersatharriman.org/index.php.
Friends of the Kooskia Community Library have adopted a section of Highway 13, MP 24-26 to clean. If interested in helping, call Dena at the library or drop by to see her. Their first-ever pickup is scheduled for Saturday, 8 a.m. on June 18.
Do you shop on Amazon? Amazon donates 5 percent of the purchase price to Friends of the Kooskia Library, Inc. Bookmark the link http://smile.amazon.com/ch/82-0498138 and support us every time you shop.
Stop in and see the new computer chairs that they have just purchased with money fund-raised through our book sales, donations and raffles! They look and feel fabulous! Thanks for supporting your local library!
The Friends of the Kooskia Library has three new ways to help the public stay informed about the latest happenings at the Kooskia Community Library. They have established an e-mail list of people who would like to receive notices of special events related to the library, including any opportunities to volunteer or otherwise support the library. To have your name added to the list, write to them at: kooskialibraryfriends@gmail.com. They have a new website with up-to-date information of library programs: http://kooskialibraryfriends.blogspot.com/.
And be sure to "Like" Kooskia Community Library on Facebook!
Kooskia Recycle Center is in dire need of volunteers to staff their facility. Just a couple of hours, two days a week will go a long way in keeping our facility open. If you can help call Bonnie Schoefeld at bonnie@lochsaconnectionlcom or Kris Perry MACGYVER@WILDBLUE.NET or Liz Clark LIZCLARK@WILDBLUE.NET.
Seniors, 60+ years old, who might be interested in part-time work, give me a call 10 a.m. until 5 p.m. 935-7541.
The third annual Long Camp "Classes on the Clearwater" swap meet and car show. Saturday, June 4, 8 a.m. to 3 p.m. one mile east of the Kamiah river bridge, Hwy. 12, MP 68. Admission, four canned goods or more, or a cash donation would be appreciated. Profits generated go to the local Emergency Feeding Outreach, Kamiah. Show cars and for-sale cars, $10 entry fee, vendor space available, $10 for a 10 x 10. Vendors can set up on Friday noon until 6 p.m. (no security) and Saturday, 6-8 a.m. Trophies for people's choice, judges choice, best of show and second place, and best project, car or truck, drivable and dash plaques for the early arrivals. Thanks to host, Long Camp RV park, Pepsi Cola, and all of the local businesses who donated to this special event. For information call Chris or Connie, 935-7922. RV and camping is available.
What's Happening: The Long Camp Farmers'/Flea Market is open this Saturday, one mile from the Kamiah bridge at mile marker 68, from 9 a.m. until 1 p.m. Bring things to sell, or come to buy, spaces are free.
Schedule your mammogram at the Kamiah Clinic 935-2585. Mammograms are by appointment and are done on the second Wednesday of each month. Recycle on Saturday at the facility across the bridge near where the old pole yard was, 10 a.m. until noon. We mentioned that Tahoe QRU will have free Tai Chi classes at their 786 Leitch Creek facility on Saturday mornings beginning at 9 a.m. If you are interested, call Fran 926-7077 or just show up. These are beginning classes for seniors and it will help with balance and general health. If you know or make news, give me a call.