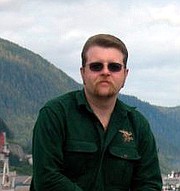 Dear Bwana, Spring is here and I'm getting anxious to go chase a gobbler! Do you have any tips that may help me fill my turkey tag this season? Thanks, Mark
I would be glad to assist you, Mark.
Turkey hunting is a time-honored tradition that dates back to our country's very first Thanksgiving.  In retrospect, some of my relatives should be very thankful the Pilgrims shot a gobbler instead of a donkey that first year, else Mom just may have been cramming an apple in their mouth and throwing one of them on the spit! Granted the stuffing may have been a tedious task, but I still imagine Ma would have  "given it the ol' college try." 
Today there exists a plethora of expensive trinkets available to the aspiring hunter in pursuit of a spring reckoning with a big tom. So much so that I think it complicates the sport at times. There is no doubt that modern ingenuity has bestowed upon us some great advantages, but when you strip away the fancy shotguns, doodads and decoys, turkey hunting still harkens back to the first long beard that was enticed by the song of a wing bone call and fell to the thunderous roar of a blunderbuss.  With this thought in mind, I think we'll concentrate more on the habits of turkeys as opposed to a crash course in calling, decoy placement and camo patterns.
As the sun, which has been mostly dormant for the duration of winter, begins to warm the countryside, a gobbler will break away from his bachelor group in search of the one thing that makes his world go round: Turkey lovin'! By April he'll garner a small group of hens that he'll devote every waking moment of his attention to for the first month of season. Most gobbler gurus agree that this is the time Mr. Longspur is toughest to outwit. Calling is less effective during this period because he isn't inclined to leave his ladies. "A bird in the hand is worth two in the bush," as they say and this is the gobbler's mantra. A boss tom has one major weakness, however, and it's something to which all men should be able to relate. After a long, patient night of roosting beside his favorite hen, as soon as the first rays of sunshine break the horizon, he thinks it's time to get funky! If you've done your homework and put your bird to bed the night before, then you can sneak within a reasonable distance of his roost. A few soft yelps at first light may just bring that overzealous gobbler right into your lap and from there it's up to you to put the hammer down! Keep two things in mind if you attempt this tactic. Make sure you have legal shooting light and a conscientious turkey hunter would never take a gobbler while still on the limb. I understand this is acceptable in some middle eastern countries for ISIS members, but this is typically because they are late returning their camel to the stable.
Something begins to change around the first of May and it's a timeless fact of life that goes something like this: After a whirlwind romance between Don Juan De Gobbler and Scarlet O' Hen, her thought process starts to wander. No longer is she as interested in a passionate rendezvous, now she finds herself daydreaming of a quiet nest on the south side, with a white picket fence. That's right, our little hen wants commitment! Unfortunately, the feeling isn't mutual and is met with a standard speech cooked up from many years of strutting his stuff. Something to the effect of, "I'm just not the settling down kind, girl, this bird was meant to fly." With that, the gobbler is gone, off looking for another love interest with no strings attached. "What a scamp!" Mamma hen told her "that he was no good," but she just didn't listen.
As sad as it is for our melancholy hen, this is equally as good for the hunter. Our gobbler is now on the prowl and he becomes much more susceptible to all manners of calling. Box, slate and reed calls all are effective if learned to use properly. One mistake I see quite a bit is overcalling; best to concentrate more on tone than frequency. A long beard wants a girl that's available, but not too available! The more fluent you become in turkey talk, the more luck you'll have. Especially during the "player" stage of spring and if you master the deadly cackle, you can outsmart even the oldest and wisest of longspurs in the woods.
Thanks for the question and best of luck!
Bwana
If you have any outdoor questions with an insatiable need to be answered, please submit them to askbwana@gmail.com or visit Hunting The World With Larry Hatter on Facebook.