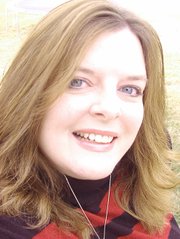 Are you interested in learning about The Knack of Kayaking? Levi Ewing will offer two separate classes.
The first class is set for Saturday, July 16 from 10 a.m. to 3 p.m. (includes a one-hour lunch) and Sunday, July 17, 1 to 3 p.m.
The second class is set for Saturday, July 30, 10 a.m. to 3 p.m., and Sunday, July 31, 1 to 3 p.m.
Both classes will take place on the Clearwater River with a cost of $80. Basic beginner safety skills will be covered as well as safety techniques.
To register call the Lewis-Clark State College Grangeville Outreach Center at 983-2164 or e-mail coordinator Carla Nuxoll Wilkins at cnwilkins@lcsc.edu.
•
White Bird's Swiftwater RV Park LLC recently announced it has received a TripAdvisor Certificate of Excellence. This achievement celebrates hospitality businesses that have earned great travel reviews on TripAdvisor during the past year. Certificate of Excellence recipients include accommodations, eateries and attractions located all over the world that have continually delivered a quality customer experience.
"Our guests are the secret to our success - they are the best! We appreciate people taking the time to write reviews, as their comments help future guests make camping decisions, and select our little piece of heaven as their camping destination" said Swiftwater owner Anna Ousley.
•
Avista has received reports from businesses in the Grangeville area of scam phone calls. The caller says that if the business does not pay their bill over the phone that power will be shut off at 5 p.m. A call-back number is given that when called goes to a recording that sounds somewhat like a recording of Avista. The message says to press "0" to connect with an operator to pay a bill.
Know that Avista does not make calls of this nature to customers and never demands immediate payment over the phone in order to avoid a disconnection of service. If a customer wants to verify if any phone call is actually from Avista, he or she should call Avista's customer service number which is located on each monthly energy bill, not the number given by a caller.
•
We had a great Saturday and Sunday celebrating my mom's 81st birthday. My brother and I took her to The Hangout for lunch Saturday (where we got the same great service as always and owner Debbie treated us to ice cream). Then we thrifted at Mager Bargains in Cottonwood and Second Hand Treasures in Fenn. Free Press correspondent Donna Wassmuth was working in Fenn and she gave us some great bargains.
Sunday was Mom's actual birthday and her lifelong best friend came from Clarkston with lunch and my brother and I made two batches of homemade ice-cream (one vanilla hand-cranked and one butterfinger in the electric freezer), Hailey made cupcakes, and we celebrated with friends and family.
Valor, along with Avery and boyfriend Monte, who drove up from Boise, made the trip over to Western Washington to catch the low tides and do some clam digging. They also came home with the best fresh strawberries.