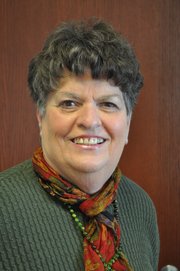 KOOSKIA / KAMIAH — Saturday, June 18, and Sunday, June 19, CVRA Rodeo invites you to attend a rodeo in our area at the rodeo grounds in Kamiah. Mark your calendar so as not to miss this. Lots more to do, visit their Facebook page for all the info. See next week's paper for a full schedule.
Kamiah Community Partners Coalition, Kamiah Fire Department and Kamiah Ambulance Services invite you to join in on Youthfest 2016, beginning 10 a.m. June 11.
There will be a free community Barbeque beginning at noon, and the fire and ambulance departments will have demonstrations, games and contest to go along with other activities. This event will be at Riverfront Park ending with a family movie, weather permitting. Bring the entire family and have a really good time
Remember, the book sale June 11 at 8 a.m. Doors will open for the sale at the Kooskia Community Center. Used books of all kinds, as well as CDs and DVDs will be available at bargain prices. Hardbacks are 50 cents, paperbacks, 25 cents. The $1 bag sale starts at 11 a.m.
This Saturday is the monthly community yard sale at the Tahoe QRU facility at 786 Leitch Creek Road is from 9 a.m. until 2 pm. Bring your items for sale or come and purchase items. No charge for tables.
WHAT'S HAPPENING: The Long Camp Farmers/Flea Market is open this Saturday, one mile from the Kamiah bridge at mile marker 68, from 9 am until 1 pm. Bring things to sell, or come to buy, spaces are free.
Schedule your mammogram at the Kamiah Clinic 935-2585. Mammograms are by appointment and are done on the second Wednesday of each month. Recycle on Saturday at the facility over the bridge near where the old pole yard was; 10 am until noon. We mentioned that Tahoe QRU will have free Tai Chi classes at their 786 Leitch Creek facility on Saturday mornings beginning at 9 a.m. If your are interested, call Fran 926-7077 or just show up. These are beginning classes for seniors and it will help with balance and general health. If you know or make news, give me a call.
Clearwater Baptist Church located at 158 Main Street, in Clearwater, will hold their regular luncheon on Wednesday, June 8th. Great food, warm hospitality, and great talk. All ages are invited to attend and if you would like additional information or menu for the week call 926-7776. Meet a neighbor, find a friend. Serving begins at noon.