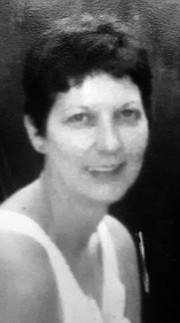 Diane C. Graham passed away Sunday, June 5, 2016, at her Kooskia home. She was 71.
Diane was born Oct. 27, 1944, to Wallace Ford and Marie (Curtis) Ford. She married Mike Graham on June 5, 1959. She was a homemaker. Diane was a lifetime resident of Kooskia.
Diane lived for her daughters and grandsons and was enjoying time with her great-grandson. They were the joy of her life.
Diane is survived by daughters Debbie (Tia) Trombetta of Nezperce and Michelle (Gary) Coe of St. Maries; grandsons Michael Massey and Courtney Fitting of Kooskia; brothers Jackie (Robin) Havird of Reno, Nev., Donnie Johnson of Weippe, Douglas (Betty) Ford of Utah, and Ronald (Cindy) Milot of Lewiston; and her great-grandson Sawyer Michael Massey of Kooskia.
Diane was preceded in death by her husband, Mike; her father, Wallace; her mother, Marie; and stepfather Harold Milot Sr.; infant son Michael T. Graham; brothers Leroy Havird and Harold Milot Jr.
A graveside service will be held at 11 a.m. Sunday at Pine Grove Cemetery in Kooskia. Donations will be accepted to help the family with her burial expenses.