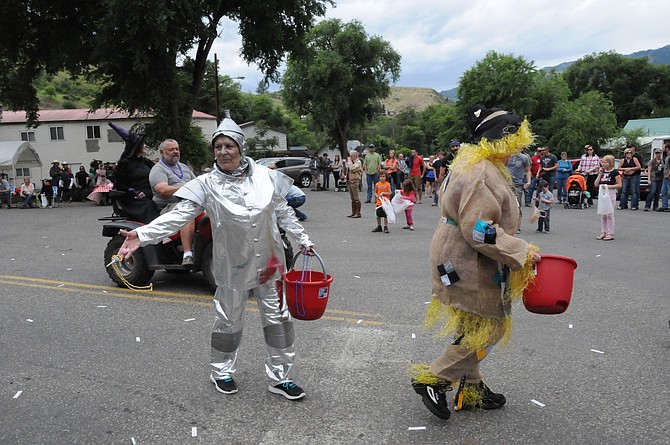 Photo by Lorie Palmer
This tin woman was part of the Abbott family entry.
WHITE BIRD — The annual White Bird Days Parade was held Saturday, June 18, led my grand marshals Dick and Susie Brust and White Bird Rodeo Queen Bella Klapprich. This year's theme was "There's No Place Like Home."
Winners included the White Bird Rodeo float for best theme; Idaho County Fair Royalty (queen Katrina Frei, first princess Rachel Kelley and second princess Davi Murphy) for best royalty; the Abbott Family with best individual; the White Bird Medical Relief organization with Johnny Engel for judge's choice; Royal Rebekahs with best organization; and Camas Prairie Cruisers for best auto. Winner of the horse puckey contest was John Zehner who donated his $110 prize back to the Rebekahs.