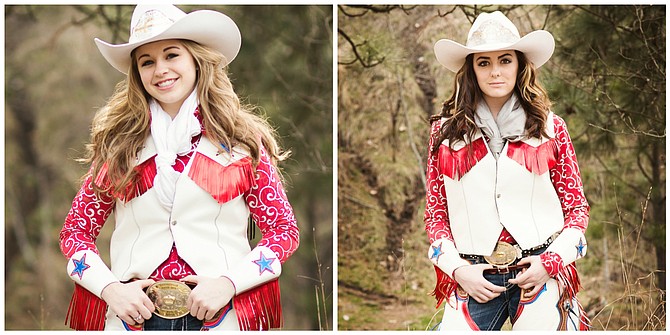 GRANGEVILLE — The clothes you wear don't always make a difference in the world, but the color you wear July 3 can make a big difference locally.
The Border Days Committee and 2016 Royalty have declared Sunday night at the rodeo "Pink Out the Stands" night. For everyone who wears pink to the rodeo, Grangeville Border Days will donate $1 to a local cancer fund.
Border Days Queen Maggie Chmelik knows the devastation cancer causes.
"My mom, Julie, died of cancer April 1, 2010," Chmelik said. "I know the struggles families have and the needs they come up against."
Chmelik said donating to a local cancer fund will support families in Idaho County who are facing challenges such as transportation to and from treatments, loss of income and simply living their daily lives.
"I know how it feels to be in the position to have a loved one with cancer and I don't want to see anyone else go through that," she said. "But if they are, I want them to have help."
Border Days Princess Hailey Russell agreed.
"So many people in our community face cancer-related issues that it is very personal," Russell said. "We wanted to offer a fun way people could get involved and make a difference."
Saturday, July 2, the rodeo will start at 6 p.m. Everyone is asked to wear some form of pink attire.
"We really do want to look up in the stands and see a sea of pink," Chmelik said. "We will be in pink and hope everyone else is, too."
"We hope everyone comes together to support this local effort and address the needs of those faced with cancer," Russell added.