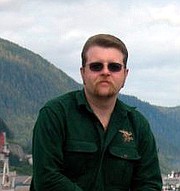 Dear Bwana,
Last year I took my first stab at hunting for elk sheds, but had little success. I was wondering if you could recommend any tactics for me to try this spring? Also, any suggestions on areas to try would be greatly appreciated.
Sincerely,
Evan
Dear Evan,
I was a hardcore antler hunter in my younger days, but, through the years, have probably become more adept at finding shade as opposed to finding sheds. I do believe, however, that I still have a few tricks up my sleeve that could help you out with your wapiti quandary.
Let's address location initially. Winter is all about survival for the elk, just as it is for most of nature's wild creatures and ample feed combined with escape routes from predators are two main components of late winter habitat. Concentrate your efforts on steep, windswept ridges with plenty of exposure to sunlight. Elk will forage here because deep snow typically isn't an issue and when the big, bad wolf comes knocking, there is a reasonable chance of evading the apex predator around the rocky rim of the canyon wall.
I'll stop short of naming a specific location for fear of having my pickup set ablaze, but I will tell you that the Salmon River country is historically productive elk shed hunting. One word of caution, however, as fertile as the antler picking can be in this area, it is also equally fertile ground for a handful of river folk who have an entrepreneurial green thumb. If you ever do encounter a backwoods gardening project in your travels, I would suggest you employ your best Sargent Shultz impersonation and skedaddle post haste!
As far as shed hunting tactics go, nothing beats sitting back at a long distance and glassing for elk bone and there is no substitute for quality optics when it comes to this method. A good set of 10x binoculars is minimum, and I don't mean a pair of Tascos or the like. If you settle for inferior glass, all you'll go home with is eye strain instead of elk sheds. Swarovski and Zeiss are in an elite class and Leupold and Vortex are very serviceable as well. Most of the serious antler hunters I know go one step above and invest in a 20x60 spotting scope by one of the same manufacturers I just mentioned. With a piece of equipment such as this, you can sit back and look for sheds at incredible distances and save your legs a tremendous amount of the unnecessary stress of looking for a needle in a haystack. Remember, once you've acquired a good vantage point, you're not only glassing for sheds, but the elk themselves. If you are out and about in April, the bulls will just be losing their headgear. So, obviously wherever they are, so too will their drops be.
Unfortunately it is a different era compared to when I was a young sprout. Gone are the days when you could wait until the end of April and pick up heaping piles of elk antlers. Today the competition begins in mid-March and is warmly referred to as "combat horn hunting." I wouldn't recommend you enter the shed hunting race these days unless you have studied the latest installment of WWE Wrestlemania! These boys are serious about their craft and they are tough as well. Why, I've heard they have reflexes so quick they can catch the shed antler of a bull elk before it hits the ground and their unemployment check before it hits the mailbox! What I'm trying to say is, it's best to be prepared if you are going to engage in Idaho's newest extreme sport.
Well, that's all I have time for today, Evan. Good luck in your quest to bring home the bone!
Bwana
---
If you have an insatiable need to get an outdoor question answered, contact askbwana@gmail.com or Hunting The World With Larry Hatter on Facebook.