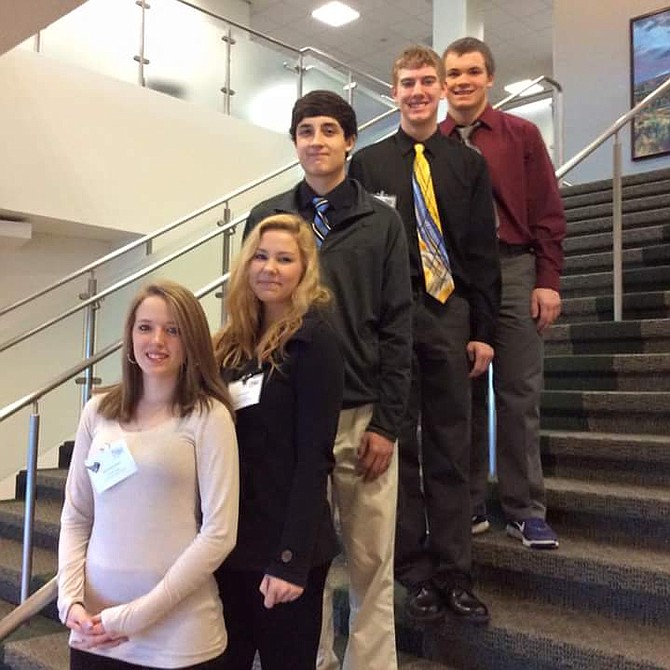 RIGGINS — My Sweet '16 quote of the week is "It's not what we have in life, but who we have in our life that matters."
The annual Salmon River Community Easter Egg Hunt will be held Saturday, March 26, beginning at noon at Riggins Elementary School. Age groups: birth-2 years; 3 years-kindergarten; first-second grade; third-fourth grade. There will also be gold eggs to win a big Easter basket; silver eggs to win a big stuffed animal; chocolate bunny eggs to win a big chocolate bunny; money egg to win $5. Return eggs to collect your prizes; every egg is filled with something… and each child will receive 50 cents as well.
Salmon River Community Church Sunrise Easter Service will once again be held at the Steelhead Inn at 8 a.m. Easter Sunday, March 27. Everyone is invited to attend… might want to take a chair and a blanket for the outside service. Breakfast will be served following the service.

Memorial service for our dear friend, Ruth Feltis, will be held this Saturday, March 19, at the Salmon River Community Church at 11 a.m. Sweet Ruth and her dear husband, George, have been a vital addition to our community and to the Salmon River Community Church the past several years. I will always remember Ruth's sweet smile and wonderful way.

The Riggins Red Cross Blood Drive will once again be held at the Salmon Rapids Lodge on Tuesday and Wednesday, March 29-30. Appointments on March 29 are from 1:30-7 p.m. and on March 30 from 8 a.m. to 1:30 p.m. Call Kris at 628-3572 or Joy at 628-3224 to make your appointment. Find the hero in you… give blood that will help save lives. Riggins area people, if you would like to help out but don't like to give blood or cannot give blood at this time, they need some homemade cookies donated... do we have any lovely bakers out there who would like to help? Call Kris or Joy. Thanks in advance!
The Barton family is hoping to have the Ace Barton memorial bench completed and installed at the Riggins Cemetery by Memorial Day 2016. The artwork for the bench is nearing completion; Adonna Barton Shepherd has been working hard on the details for the bench… it looks stunning. The wonderful people of Riggins and the Salmon River area have donated generously to Ace's Bench since 2013 as have the three Barton children, John, Annette, Adonna and their families. Anyone else wanting to donate towards Ace's memorial bench may send donations to Patty Solberg, Riggins Cemetery fund treasurer, P.O. Box 184, Pollock, ID 83547.
Longtime Salmon River resident and friend, Gary Willman, died Monday, March 7. Memorial services will be held at a future date to be announced later. Gary and his wife, Emily, have three children, Kim, Teresa and Art, as well as eight grandchildren. A complete obituary will be found in the Obituary Section of the Idaho County Free Press.
Salmon River Nifty 90 named
Friends of the Salmon River Canyon want to honor our "Salmon River Nifty 90s." We have gathered 19 names of friends who are 90 or older so far… call or send me the name of your family member and/or friend who is 90 or older, so we can honor them as well. Our "Salmon River Nifty 90s" are Hugh and Nell Fulton, Vernan Fincher, Agnes Heib, LaVonne Travis, Don Norris, Doug Crump, Lee Simonson, Inez Howland, Kathy Roberts, Wes Wortman, Lola Gordon, Pappy Wash, Andy Walyer, Lola Hawkins, Pokey Paul, Bobbie Bermasolo, Anita Smith and Anita Williams. We love you all — thanks for being a vital part of our community.
Color the Canyon 5K will be held Saturday, April 23, at Riggins Elementary School. Registration is 8:30-9:45 a.m. Race starts at 10 a.m. Register at www.ultrasignup.com. Questions can be directed to Hannah McClure at 469-0499 or Karen Akins at 628-4101.
Jet boat race weekend 2016 will take place on the Salmon River Friday, April 15, to Sunday, April 17. Preliminary races will be ongoing Friday, April 15 from 10 a.m. to 6 p.m. for viewers' entertainment. The Show and Shine Boat Show will be held in the Salmon Rapids Motel parking lot with the annual barbecue from 6-8 p.m. with music by Joaquin and Verna and Dave. Public is welcome and encouraged to attend both. Race apparel will be available all weekend. Jet boat weekend is sponsored by the Salmon River Chamber of Commerce.
Riggins Rodeo is the first weekend of May, Saturday, May 7, and Sunday, May 8, with great shows each day. Cowboy breakfast and Riggins Rodeo parade are added to the excitement Sunday morning. There is always lots of western action at the Riggins Rodeo led this year with 2016 Royalty, Queen Macenzie Farris and Princess Emily Diaz with Buck and Jeannie as grand marshals for the rodeo weekend.
The School Science Fair is tomorrow, Thursday, March 17. Winners will be announced in next week's Riggins News.
Spring Break is March 21-25 for Salmon River students, teachers and staff.