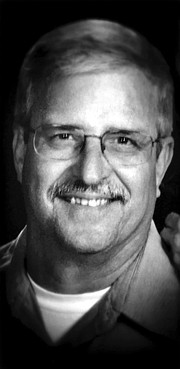 COTTONWOOD — Former Cottonwood Mayor Denis Duman has filed to run in the May 17 Republican primary election for Idaho County Commissioner District 3, currently held by incumbent Jim Chmelik.
In a prepared release, Duman stated, "the people of Idaho County deserve to be served by the person they elected and be treated with respect as well as listen to and follow the wishes of the constituents. The commissioner should be working with all of the other elected officials of the County as a team to make sure the County is run efficiently and effectively."
This includes, he said, not only dealing with issues as they come up, but also being proactive in county business to head off potential problems before they occur. Also, partnerships with other agencies within the county are also of great importance, he said, to the smooth day-to-day operation of the county.
Duman served as Cottonwood mayor for 24 years. Other areas of his service include as president of both the Cottonwood Chamber of Commerce and North Idaho Chamber of Commerce. He is the current chair of the Clearwater Economic Development Association (CEDA), Ida-Lew Economic Development Association and Idaho State Electrical Board.
He has been a business owner in Cottonwood for 30 years. He was born and raised in Cottonwood and is married to Terri, his wife of 37 years. They have three grown sons.
Dist. 3 Commission position is a two-year term.