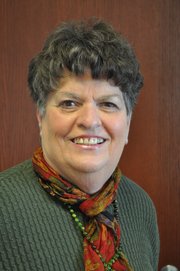 KOOSKIA / KAMIAH — HOSA will sponsor a 5K Color Blast April 16 as a fund-raiser to help cancer victims. There will be activities for the children before the race from 11:30 a.m. until 1 p.m. The Color Walk, walk/run registration forms can be downloaded from the Color Blast Facebook page or pick them up at the Ulmer Inland Cellular in Kamiah. Children must be accompanied by an adult. Registration is $20 for adults and $10 for grades K-six, younger children are free. For information call Cindy at 935-5272.
Kooskia and Kamiah community libraries are planning a lot to keep children reading this summer. They will be participating in the Big Library Read program which is the world's largest global eBook reading program. Check with your library branch to see how and when to participate.
Children entering kindergarten will need to register on April 19, 8 a.m. until 2 p.m., at the Clearwater Valley Elementary. Call 926-4311 to arrange an appointment. You will need to bring a certified birth certificate and record of immunizations.
We mentioned that Tahoe QRU will have free Tai Chi classes at their Leitch Creek facility on Saturday mornings beginning at 9 a.m. If you are interested, call Fran at 926-7077 or Dolores at 926-4908. These are beginning classes for seniors and it will help with balance and general health.
What's Happening: Clearwater Baptist Church located at 158 Main Street, in Clearwater, will hold their regular luncheon on Wednesday — great food, warm hospitality and great talk. All ages are invited to attend and if you would like information or menu for the week call 926-7776. Meet a neighbor, find a friend. Serving begins at noon on Wednesday, April 6. Schedule your mammogram at the Kamiah Clinic, 935-2585. Mammograms are by appointment and are done on the second Wednesday of each month. Recycle on Saturday at the facility over the bridge near where the old pole yard was from10 a.m. until noon.