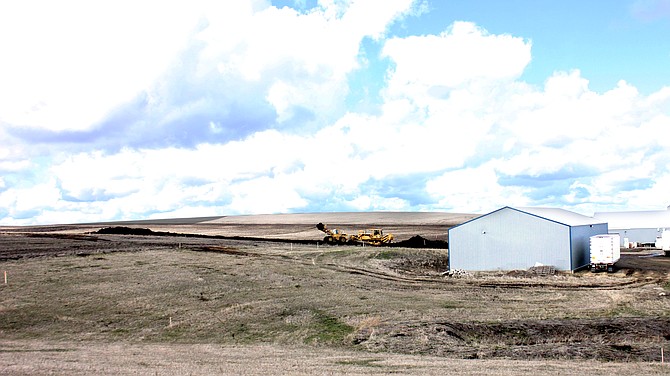 FERDINAND — Pacific Cabinets Inc. (PCI) is beginning construction on a new 20,000-square-foot manufacturing facility. This new facility is in addition to the existing manufacturing building.
The new building is purposed to automate the manufacturing of Corian countertops, plastic laminate tops, medical headwalls, and all of the highly custom items such as nurse stations Pacific Cabinets manufactures for healthcare and laboratory projects. According to a recent press release, by removing these functions from the existing plant and automating processes, the existing facility will increase cabinet production by approximately 30 percent. This expansion is necessary to keep up with the $20 million PCI currently has under contract. Along with the expansion, the workforce has been increasing and is expected to continue to increase.
PCI continues to expand into other market areas such as Hawaii and Alaska. In addition, the healthcare, and Biotech markets continue to have growth potential. PCI has budgeted a single project in the Seattle area which has more than $14 million in products and will be manufactured in the Ferdinand plant in late 2017 through 2019, if awarded.
Pacific Cabinets was founded on the premises of employing people from the local communities. In an effort to continue to strive for this goal PCI has recently teamed with the Idaho Department of Labor, CEDA, and local school districts, to establish a formal training program. According to company president Steve Frei, this will allow the company to continue to have a well-trained professional staff hired from the local communities. The intent of this formalized training is to bridge the gap between education and industry.
"Training of this nature will offer additional opportunities for local students to seek a career in a manufacturing related business," Frei said.
Arnzen Building Construction will be the general contractor on the new expansion. The building is expected to be completed by July.