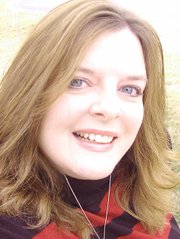 It's a pretty easy guess if you slice open your finger or feel like you're getting strep throat, you will take a trip to see the doctor and make sure you're going to be okay. You get stitched up, you take your antibiotics and you go on. However, when that illness is a mental health issue, it's not always clear when to ask for help or even where to go.
Statistics say one in five adults experience mental illness. These illnesses are often linked to a higher risk of suicide, which is a serious problem in our community.
In 2011, suicide was the 10th leading cause of death in Idaho. Idaho has the seventh highest rate of suicide in the U.S. and is almost 50 percent higher than the U.S. rate.
Stigma and misconceptions frequently surround mental health issues, which is why it's critical that families and friends encourage their loved ones to get professional support when it's needed. The earlier patients receive treatment, the quicker they can begin recovering and return to living healthy, self-directed lives.
May is Mental Health Awareness month and Grangeville area residents have the unique opportunity to participate in a variety of events starting May 10, that are focused on suicide prevention and child mental health, as well as discussions on where to get help and how to navigate through the insurance systems.
Let's not bury our heads in the sand, but rather participate with open minds with something that doesn't just affect someone else – mental health issues do exist in our own family and friend circles.
See the special pull-out spadia in the B section of this week's Free Press, as well as the article in the A section, for a list of the programs offered next week. Know also that education, awareness and help does not end with next week's events. Help is available through many local sources including health care providers, the Department of Health and Welfare, pastors, teachers, friends and from advocate Jen Griffis of Grangeville, chair of the Idaho Behavioral Health Planning Council.
You matter.
Help make difference in our community by informing yourself and encouraging others to do so as well.