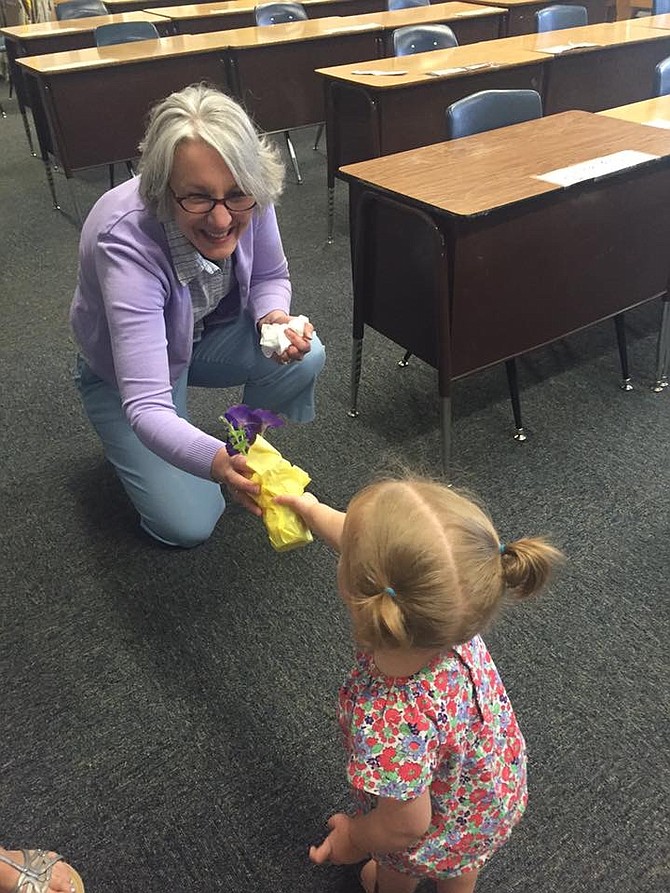 Tahoe cemetery cleanup set for Saturday, May 21
TAHOE — The Tahoe Mountain Rest Cemetery will have a cleanup day Saturday, May 21, starting at 8:30 a.m. Bring maintenance items. Gas will be provided.
Lifeguards sought for Grangeville City Pool
GRANGEVILLE — Lifeguard staff are needed for the Grangeville City Pool this season: tap full-time, two part-time and also substitute positions. Lifeguards must be age 15 or older. Lifeguard training classes will be held locally starting May 31.
For information: city hall, 983-2851.
Events on tap for Mental Health Awareness Month
GRANGEVILLE — A variety of events are on two for Mental Health Awareness Month.
Today, Wednesday, May 11, 3:45 to 6 p.m., the training will be offered for school staff and other youth workers at the Grangeville High School library.
A community panel, "Growing our Understanding of Community Mental Health Issues," will take place Thursday, May 12, 6 p.m., at Grangeville Senior Center.
The panel will consist of several mental health professionals including Dr. Dan Schmidt, Judge Bradbury, Dean Allen, Jessica Chilcott and Jennifer Griffis.
Triple Bar Drill team meeting set for May 17
GRANGEVILLE – Triple Bar Drill Team will meet Tuesday, May 17, at the City (Pioneer) Park at 6:30 p.m. Contact Tracy Sharp at 451-4335 for information.
Donkey basketball on tap for May 15 in Kamiah
KAMIAH — Kamiah Community Partners Coalition (KCPC), Pizza Factory and Kamiah Community Credit Union will host a game of donkey basketball Sunday, May 15, 4 p.m., at the Kamiah Middle School.
Four teams will participate in this: Kamiah community members vs. Kooskia community members and Kamiah High School staff and seniors vs. Clearwater Valley High School staff and seniors.
Advance tickets to the event are $8 adults ($9 at the door) $6 grades 7-12 ($7 at the door), $4 grades K-6 ($5 at the door) and children 5 and younger free. Halftime entertainment will be provided by the Kamiah Lil' Kub Cheerleaders.
Tickets can be purchased at Kamiah Flower Shop, Kamiah Community Credit Union and Umpqua Bank or by calling the KCPC office at 935-7647.
Walk for health set for Keuterville this Saturday
KEUTERVILLE – Partnership for Healthy Communities will sponsor the Walk for Prairie Health Saturday, May 14, in Keuterville. Meet in the church parking lot at 9 a.m. Call 553-7878. The final walk, May 21, will be held at the Monastery of St. Gertrude.
Free breakfast set for St. Catherine's church
KAMIAH — The free monthly community breakfast at St. Catherine's Catholic Church will be held Wednesday, May 25, 8:30 to 10:30 a.m. The breakfast is served on the last Wednesday of each month. St. Catherine's is located at 7th and Idaho Streets in Kamiah. The breakfast will consist of scrambled eggs, pancakes, coffee and orange juice. St. Catherine's invites all in the community.
Clearwater Meal Center luncheon set for May 18
CLEARWATER – The Clearwater Meal Center's next luncheon is set for Wednesday, May 18, noon. Meals are served the first and third Wednesdays of each month at the Clearwater Baptist Church. No charge for the luncheon, $5 donation appreciated when possible. All are welcome. Call 926-7776.
Cottonwood Community Yard Sale on tap for May 21
COTTONWOOD — Warm weather is right around the corner and it's time for spring cleaning. Gather your unwanted items and join the Cottonwood community yard sale set for Saturday, May 21.
There will be advertising in several local papers and Swire Coca-Cola is donating a banner to be placed at the south entrance of Cottonwood. Also, the Print Shop is supplying flyers to distribute to the local communities and US Bank is providing the maps. Your yard sale can be placed on the map for $7, residential or $10 for businesses. Businesses interested in having sidewalk sales are welcome to participate. All map proceeds benefit the American Cancer Society.
Contact Tami Quick at 983-6505 to sign up. Deadline is May 16.
Kooskia blood drive to be held Thursday, May 12
KOOSKIA – An American Red Cross Blood Drive is set for Kooskia, Thursday, May 12, noon to 5:45 p.m., Valley Bible Church, 319 N. Main Street.
Grangeville 'Little Britches' screening set for May 18
GRANGEVILLE — The Little Britches Spring Developmental Screening will be taking place Wednesday, May 18, for children ages birth to 5 years. The screener will help determine age-appropriate skills or possible concerns regarding development. This is free and will take approximately an hour to complete. The screening will be held at the Grangeville Elementary School in the Head Start classroom between the hours of 8:15 a.m. to 2 p.m. Check in at the main office upon arrival. Call 983-1671 to schedule an appointment.
Kamiah park cleanup is Thursday, May 12
KAMIAH — Kamiah Community Partners Coalition (KCPC) will host a park cleanup Thursday, May 12, at the Riverfront Park and Nature Trail at 5 p.m. Everyone is welcome and encouraged to attend and help out. A free dinner of hot dogs, baked beans, fruit and a drink will follow for all who help with the cleanup. KCPC will host a free movie in the park following dinner. Rain cancels movie. Contact KCPC at 935-7647.
Veterans' services advocate in Grangeville on May 17
GRANGEVILLE – The Idaho Division of Veterans Services will have a veterans' advocate in Grangeville on May 17 at the Idaho Department of Labor office, 305 N. State Street, 9 a.m. to 3 p.m.
The advocate will be available to veterans and their dependents to answer questions about benefits, assist with ongoing claims, and take new claims for filing with the Veterans Administration.
Schedule an appointment by calling 750-3690. Walk-ins will only be seen as time allows.
Cultural presentation set for Wednesday, May 18
GRANGEVILLE — An evening cultural presentation is set for Wednesday, May 18, in Grangeville as part of statewide commemorations for Idaho Archaeology and Historic Preservation Month.
Lee Sappington will present, "New insights into the 12,000-year-old cultural history of North Central Idaho," starting at 6:30 p.m., Nez Perce-Clearwater National Forest Office on Airport Road.
For information: Mary Anne Davis, 334-3847.