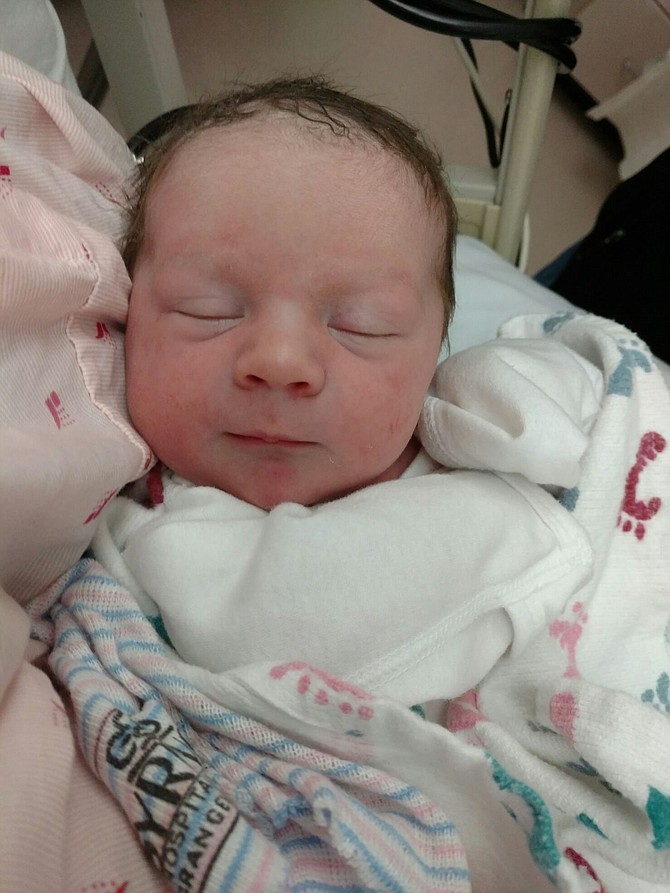 Corben Michael Brock
David and Alaina Brock of Grangeville announce the birth of their son, Corben Michael, at 8:37 a.m. on Oct. 6, 2016, in Grangeville, Idaho. He weighed 7 pounds 9 ounces and was 19 inches. He is welcomed by his brother, Isaac, and sister, Adeline. Great-grandparents are Henry and Elizabeth of North Highlands, Calif.; and grandparents are Mike and Lynda Brock of Sacramento, Calif.; Diana and Thomas Cavanaugh of Elverta, Calif.; and Harold Conover of Willows, Calif.
Everly Jae Akkerman
Everly Jae Akkerman was born on Oct. 25, 2016, 11:07 a.m., at Syringa Hospital in Grangeville, Idaho, to parents Brandon Akkerman and Katelyn Fogleman.
Grandparents are Steve and Misti Fogleman of Grangeville, and Jaylene Hazelbaker of Grangeville.
Great-grandparents are Bill and Carol Fogleman, Myrna Crane and the late Jerry Crane of Grangeville; and Jackie Phillips of Lewiston, Idaho.
Great-great-grandparents are Irene and Henry Ziegler of Hemet, Calif.