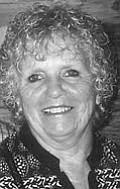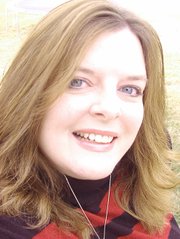 The Selway Bar at 26 North Main Street in Kooskia is now open. Stop by daily beginning at 8 a.m. Fridays offer karaoke at 8 p.m. Call 926-4994.
•
The VFW Turkey Shoot is set for Keuterville's Pub and Grub Saturday, Nov. 19, 6:29 p.m. Stop by 1044 Keutervillle Road, six miles west of Cotttonwood. Call 962-3090.
•
Idaho Farm Bureau's annual dinner is set for Saturday, Nov. 15, 5 p.m., at Cottonwood Community Hall's lower level. RSVP to 983-2401. Special guest speaker will be Priscilla Giddings.
•
The Hangout, 603 Front Street, Cottonwood, will host a free Thanksgiving dinner Thursday, Nov. 24, 11 a.m. to 2 p.m. Turkey, ham, dressing, mashed potatoes, sweet potatoes, green beans, rolls, dessert and beverage will all be available at no cost. Call 962-7383.
Sears celebrates 60 years of teaching dance lessons
Congratulations to Shirley Sears of Shirley's Dance Studio out of Clarkston, Wash. Shirley comes to Grangeville each week to teach dance lessons. Her daughter, Dana, also traveled to Grangeville in the past. Shirley celebrated 60 years (60!) of teaching dance lessons on Nov. 12. Stop by the United Methodist Church Mondays from about 2 to 9 p.m. where, in the basement, you will find Shirley teaching area dancers, ages 3 on up to adults. Just say hi or sign up for a dance class.
Call her at 509-758-6510.
•
The Eagles will host the Kids Christmas Sale Dec. 10 at the hall in Grangeville. This offers a chance for kids to purchase affordable gifts for their families. If you have new or gently-used items to donate to this sale, you can drop them off at the Free Press and I will take them to the Eagles. No clothes, however, hats and gloves are acceptable. Gift items for men and boys are always needed, too. My girls enjoyed this sale for years and I love to see how excited the kids get doing their own shopping!
•
A young lady from Grangeville High School, Rose Sherrer, is having a drawing for a quilt. Not just any quilt, but a beautiful double wedding ring quilt made by her mother. Money raised will go toward funds needed for her 4-H horse projects and goals. How nice to see her working so hard to do something she loves. You can support Rose by purchasing raffle tickets which are $2 each or six for $10. Call 451-6321 and leave a message; Rose will get back to you ASAP. The drawing is set to take place just prior to Christmas.
•
Cre8 Hair Salon is opening its new location with owner Lindsay Wagenmann.
The new location is 823 Elk Street in Grangeville and she is now open for business. Call her at 983-0300 or by cell at 507-1321
Holiday closures set for county recycling sites
Idaho County Recycling sites will have some upcoming holiday closures:
The Grangeville and Kooskia facilities will be closed Nov. 26 (Thanksgiving weekend) and Dec. 24 (Christmas Eve day), but will be open on Dec. 31 (New Year's Eve day).  The Cottonwood site will be closed Nov. 26, Dec. 24 and Dec. 31.
•
Irwin Drug on Grangeville's Main Street is opening at 7 a.m. on Small Business Friday (also known as "Black Friday.) This is the day after Thanksgiving. Shop your local drugstore for 40 percent off Christmas items and 30 percent off home decor, toys, plush and puzzles, kitchen supplies, jewelry and women's apparel.
•
While you're at it, stop over at GreenAcres and check out the Dirty Dog Mat. This mat soaks up the dirt and wetness your pet drags in. Teach your dog to wipe his paws!
•
Ace Home Center has Craftsman tools on sale for $9.99 a set. Check it out!