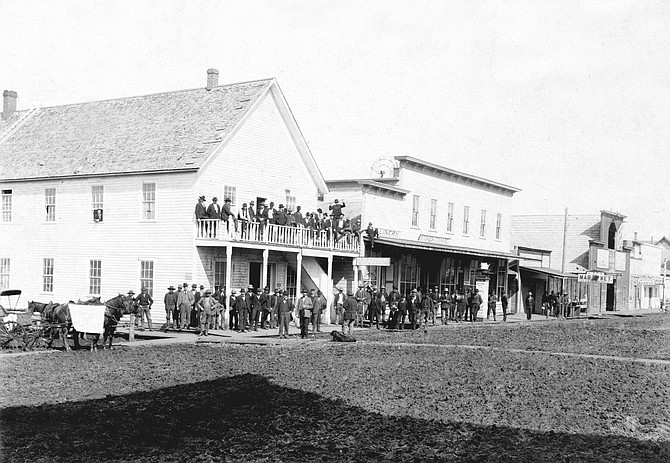 10 YEARS AGO November 29, 2006
• ELK CITY - This week, look for boxes seeking items from a list of needs for our soldiers in Iraq. Donations can be dropped off at The Store or at the VFW Post. Monetary donations to help with postage will also be accepted. These supplies will be sent off to reach our troops through the month of December to show our support and boost morale of those who cannot be home for the holidays. The VFW Ladies Auxiliary heads up this program and be overseeing the mailing of packages.
50 YEARS AGO November 29, 1966
• George Klein told the Chamber of Commerce meeting Nov. 20 that a representative of lumber interests reported a $1,000,000 logging mill was being contemplated in the Elk City area.
Klein, chairman of the chamber's road committee, reviewed the problem of improving the Elk City-Grangeville road which is holding up a big timber sale in the area.
County commissioners, Klein said, had been told by the state and forest officials that they would make certain improvements on the road and then turn it over to the county for maintenance.
100 YEARS AGO November 30, 1916
• With an avalanche of votes, Miss Letitia Frizzer, the Grangeville candidate for queen, won over her nearest rival by a majority of close to 17,000 votes last Saturday night and is this week enjoying the entertainment provided by the management of the Northwestern Live Stock show as well as being the proud possessor of a 1917 Maxwell touring car, the prize offered by the show. There were fourteen of the most popular young ladies of Northern Idaho and Eastern Washington entered and the winning of the contest is more than an ordinary honor.
---
Do you have a story from the past you would like to share with readers? Do you remember people and places in Idaho County that are worthy of notation? Laurie Chapman is interested in doing a Q&A with area residents for the Prairie Pulse blog. E-mail lchapman@idahocountyfreepress.com for more information.