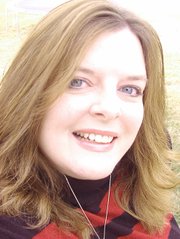 Thanks to Joy Swift with Joyful Rain Photography in Riggins for providing the photo of Salmon River High School's homecoming royalty in last week's paper. We appreciate the helping hand!
•
Do you like the sound of the fiddle? Come to Hoot's Café in White Bird this Friday and Saturday, Oct. 7 and 8, as the Old Time Fiddlers will be playing.
•
A coat and winter accessory drive will be held through this Friday, Oct. 7. Boxes have been set out at Grangeville High School and Asker's Harvest Foods. New and gently used coats, jackets, hats, gloves, scarves and mittens of all sizes are being accepted.
This drive is part of GHS senior Peyton Moore's senior project. Moore, with help from his grandparents, will hand out the items to those in need at the Eagles Hall on C Street in Grangeville Saturday, Oct. 22.
Call Moore at 507-0747.
•
There was a change last week so know The Idaho County Republican Central Committee will sponsor the showing of the Michal Bays film 13 Hours Sunday, Oct. 9, 3 p.m., at Blue Fox Theater in Grangeville. This is a free showing but donations will be accepted.
•
Blevins Agency in Riggins will have its annual open house Tuesday, Oct. 11, 3 to 6 p.m., serving burgers, hot dogs, salads and cake. Stop by their place right on Main Street adjacent to Riggins Elementary School for a fun time.
•
Dr. Jack Secrest will be at the Elk City Clinic Thursday, Oct. 6. Call St. Mary's for an appointment at 962-3267.
•
The State of Idaho Division of Building Safety for Public Works Contractor Licensing will be holding a public works licensing class in Nezperce Wednesday, Oct. 12, 510 Oak Street (the Lewis County Courthouse); from 1 to 3:30 p.m. Items that will be covered in the class will be the basics of public works laws, recent changes in laws, a brief overview and time for questions and answers. The class is free and recommended for local contractors, governmental entities that oversee permitting and work in conjunction with the State of Idaho Division of Building Safety and anyone interested in learning about public works laws. Contact Terry Blessing at (800) 955-3044 or Shelley Ponozzo at 937-2380.
•
Patricia Menough in Elk City called to let me know they were targeted with the IRS scam via some messages on their answering machine. We agreed they sound very threatening and serious: Do not fall for it. Do not call back or give out any information. The IRS will not call you out of the blue; they will send a letter. You can go on-line and report to them the number the scam call came from.
•
Our condolences to the family of Marea Burkenbine who was killed in a car accident last week. Marea was the GEMS and GHS ticket-taker for sporting events for as long as I can remember. AAU basketball tournaments, high school and middle school volleyball, she was always there. In fact, I asked where she was two weeks ago when another lady was at her post at GHS one evening. I had a short conversation with her the night before her death and she gave me a good tip about taking a photo of my Booster discount card and keeping it on my phone. She will be missed.