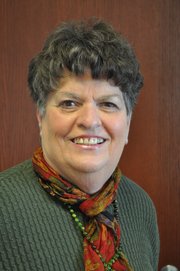 KOOSKIA / KAMIAH — The Addict's Mom Club will be participating in the nationwide campaign called Lights of Hope, 2016. On Sept. 10, 5 p.m. at Wa-A'Yas Community Center in Kamiah, candles will be lit and burn as a beacon of hope for those who have had drugs touch their lives. More than 22 million people nationwide are addicted to drugs and the carnage they bring to their families is immeasurable. If you know anyone battling addiction or have a family member or friend using drugs, take them to this event so they can see firsthand the misery they cause when they use drugs, and hopefully get help. If you are considering doing drugs, don't! Life is too short to waste it rotting your brain. Get high on life.
If you enjoy the performances put on by the Valley Singers around the holidays, you might consider joining their group. They need singers and bell ringers and everyone can participate. No experience necessary, but is appreciated. If you were ever a member of a group such as this, consider calling and joining. If you have questions or need additional information call Doug Warrington 935-0822.
Remember, Kamiah Valley Museum is taking orders for their 2017 Calendar for the next couple of weeks. 12 pages of interesting local and historical information. Cost this year is still $10. Museum is open Wednesday through Friday, 11 a.m. until 3 p.m.
The YMCA Woman's Group will start a new series of topics which began Sept. 1, and will run each week with a new topic from 2:30 until 4 p.m. They have a great grasp on the problems women have and how to deal with them. Over the years this group has done so much to help so many women and we are blessed to have them in our community. Look for them across from the Fire Department. Call Jody Pethtel at 800-669-3176 for information. All their services are private and confidential.
What's happening:
Schedule your mammogram at the Kamiah Clinic 935-2585. Mammograms are by appointment and are done on the second Wednesday of each month. Recycle on Saturday at the facility over the bridge near where the old pole yard was; 10 a.m. until noon. We mentioned that Tahoe QRU will have free Tai Chi classes at their 786 Leitch Creek facility on Saturday mornings beginning at 9 a.m. If you are interested, call Fran 926-7077 or just show up. These are beginning classes for seniors and it will help with balance and general health. If you know or make news, give me a call.