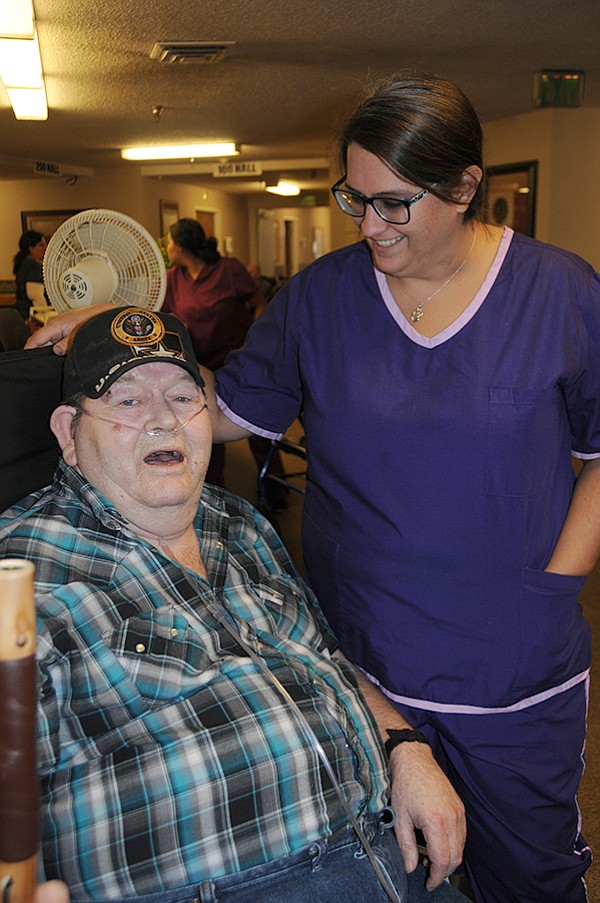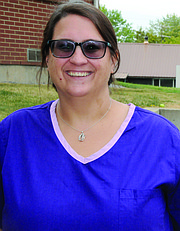 "These people are all my grandpas and grandmas," said GHR Activities Director Amy Farris.
With that level of attention focused on the GHR residents, Farris offers a variety of events and fun tasks for the GHR population.
At least one day a month, Farris can be seen rubbing lotion on hands, softening cuticles and painting nails. Bingo is popular, and Farris has helped some of her visually challenged friends by hand-making large cards so they can also play. She coaxes some residents to make the walk to have coffee in the morning, while others sing to her as a daily ritual.
"There is not one set activity that fits everyone," she explained. "I talk to each resident and their families and see what they like."
Crafts, shopping, gardening and making treats are all ways Farris helps her grandpas and grandmas get involved and active. However, she also brings in the community.
"We're starting 'Coffee with a Cop' with our police chief and I have feelers out for church and school groups who might like to play instruments and sing," she said. "Some people here are not always able to get out into the community, but the community can come to them and that's a very important part of their well-being."
Farris grew up at GHR as her mom, Ellen Aiken, has worked there for years. Her own twin daughters, now sophomores in high school, rolled the halls in their walkers.
"These people really are part of my family," she smiled. "I love them."
Grangeville Health and Rehab

Grangeville, ID

208-983-1131