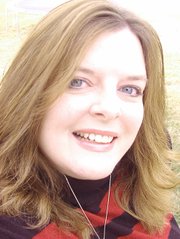 Scouts selling popcorn; '13 Hours' to be shown Sunday
The popcorn is back!
For the first time in several years, Cub Scouts in Pack 555 will be selling the Boy Scouts of America popcorn treats to help fund their local activities.
The boys will be setting up in front of Asker's, Cash and Carry and Rae Brothers this Saturday, Oct. 1. In addition, sales will be ongoing for the month and those interested can call Robert Sanders at 983-3627 to make an order.
•
Kellye will be serving breakfast in the Elk City Saloon Café every Thursday, Friday, Saturday and Sunday from 6 to 10 a.m., from now through hunting season.
•
The Idaho County Republican Central Committee will sponsor the showing of the Michal Bays film "13 Hours" Sunday, Oct. 2, 3 p.m., at Blue Fox Theater in Grangeville. This is a free showing but donations will be accepted.
•
Are you just tossing your gallon milk jugs? Amy Farris, activities director at Grangeville Health and Rehabilitation, needs them! Save them for her and drop them off at the facility so she and the residents can work on an amazing milk jug igloo project for Christmas. Rinse them well, but lids are not required. Cannot wait to see how this turns out!
Scarecrow contest under way
GRANGEVILLE — All businesses are invited to participate in the first scarecrow contest in Grangeville. Scarecrows should be displayed in front of the place of business by Oct. 4. Categories for judging will be most original, funniest, scariest and best of show. Notification of ribbons and prices will be Friday, Oct. 7, by 3 p.m. This event will help decorate the town for Oktoberfest Oct. 8. Call or text Peggy to enter: 451-0887.
•
LeAnne's Flower Shop and Garden Center in Grangeville has a variety of upcoming fall workshops set. They include: Sept. 29, 5:30 p.m., sunflower decomesh; Oct. 13, 5:30 p.m., pumpkin decomesh and again Oct. 15, 4 p.m.; Oct. 22, 4 p.m., candle arrangement; and Nov. 18, 5:30 p.m., and Nov. 19, 4 p.m., Thanksgiving centerpiece. Call or stop by to prepay and reserve your place: 983-1520, 34 Grangeville Truck Route.
•
Activities are being added for the Oct. 8 Oktoberfest in Grangeville!
By the Grace of God Photography will be taking photos, hay rides with Lorie Beck will be available from 10 a.m. to 1 p.m. and 3 to 6 p.m., with loading and unloading in Umpqua Bank parking lot. The sidewalk chalk contest is at 10:30 a.m. and weiner dog race at 1 p.m. Don't forget to sign up for the Flamingo Fun Run which also starts and ends at Umpqua (www.flamingofunrun.com) There's a lot more going on – see the ads in this week's paper and check back next week, too.
•
Dr. Jack Secrest will be at the Elk City Clinic Oct. 6. Call St. Mary's Clinic in Cottonwood for an appointment at 962-3267.
•
Lewis-Clark State College Grangeville Outreach will offer Plan Your Estate with Jenneane Musegades at the GEMS Community Room Tuesday, Oct. 11, 6:30 to 8:30 p.m. Cost is $20. Call 983-2164.
•
On CBS Sunday Morning Sept. 25, we bid adieu to Charles Osgood after 22 years as host of the show. His replacement is Jane Pauley. Osgood's bow tie (with the little sunny CBS logos on it) is on its way to The Smithsonian to sit alongside the original 60 Minutes stopwatch. Now we'll just "see you on the radio," Charles!