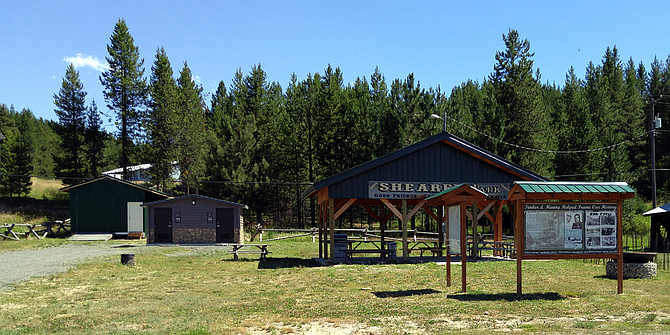 ELK CITY — A dedication will be held at 10 a.m. Oct. 1 of the newly completed Elk City Trailhead and information kiosk in Elk City. Events will include a trail ride, live music and light refreshments.
The trailhead includes a pavilion, kiosk, parking and wheelchair accessible restroom. It is located at 104 Main Street off State Highway 14. It serves a jumping-off point to a number of trail and road systems, including the historic Elk City Wagon Road.
The ceremony also formally initiates efforts by the Clearwater Basin Collaborative to work with a variety of landowners, land managers, counties and communities to designate a 240-mile motorized route. When completed, the route – dubbed the Grand Exploration Motorized (GEM) Trail – will traverse an area from Elk City north to Avery. The Elk City Trailhead will serve as the anchor point for the GEM Trail.
The trailhead project was funded primarily through an Idaho Department of Parks and Recreation grant. The Gwyn and Cappy Shearer family, represented by Eugene and Carmen Johnson, donated land; and FOC and Dust Devils ATV Club donated cash and labor to ongoing maintenance.
The Idaho Department of Fish and Game, Nez Perce-Clearwater National Forests, Public Lands Access Year-round (PLAY) and (CBC) also have been major supporters.