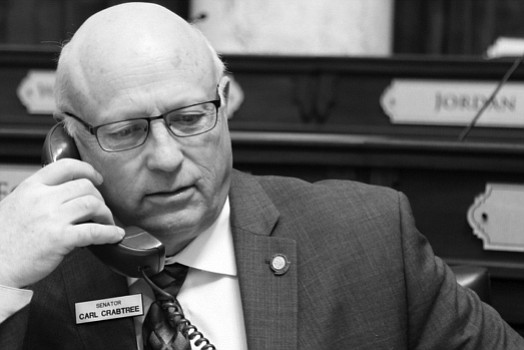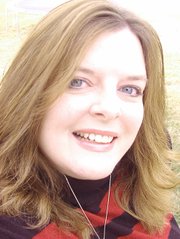 Congratulations to Peg Gehring, a nurse practitioner at St. Mary's Hospital and Clinics, who is currently pursuing her doctorate degree, was recently awarded a $500 scholarship from Sigma Theta Tau International Honor Society of Nursing. This scholarship is awarded to provide support of her research project on treating chronic non-cancer pain with non-opioids.
•
Did you know Swiftwater RV Park in White Bird is celebrating its 13th year? Check them out on the road to Hells Canyon, by the bridge, just on the outside of White Bird along the Salmon River. Log onto swiftwaterrv.com or call Anna at 839-2700.
•
Hey 4-H'ers and FFA kids: Mark your calendar for Wednesday, April 19, 6 p.m., at CHS Primeland in Grangeville. Nutrition consultant Tucker Cool will offer a free livestock nutrition clinic. RSVP to 983-1745 so Primeland knows how much pizza and soda pop to get. That's right, free dinner plus a free class!
Correction:
In last week's March 29 issue, a story on Steve Higgins set to become superintendent of Kamiah Joint School District 304 incorrectly listed a name.
It should have stated he married Mary Wassmuth.
The Free Press apologizes for the error.
•
Lewis-Clark State College Grangeville Outreach will offer Heavenly Scent – a Soap Making Primer Saturday, April 22, 9 a.m. to 2:30 p.m. Cost is $59 and will be instructed by Sister Carlotta Fontes at the Monastery of St. Gertrude in Cottonwood. Call coordinator Carla Nuxoll Wilkins at 983-2164 or e-mail cnwilkins@lcsc.edu.
•
I am kicking myself for a mistake in a story on GHS Principal Steve Higgins last week. I called his wife, Mary, by the last name of Nuxoll when I knew it was Wassmuth! I don't know why I had Nuxoll in my mind, but I did. Sorry to the Higgins family!
•
According to an Idaho Monthly Crop Progress and Condition Report released on March 28, March was very wet in the state. Annual precipitation levels approached 200 percent of normal in the southeast and well above normal throughout the State. Many areas, particularly in the north and southeast regions, were still covered in snow. In areas where the snow melted or was receding, conditions were soggy. Fields were mostly wet and many held standing water. Growers were on the lookout for snow mold in winter wheat and were assessing winter kill in fields that were dry enough.

•
Freshman senator Carl Crabtree, Grangeville (District 7) is featured in Idaho Education News (ID Ed News) on-line. Check out the story at https://www.idahoednews.org/news/meet-legislatures-freshman-class-2017/.
Unclaimed properties named in Idaho County
Unclaimed property lies in the possession of the State of Idaho awaiting to be claimed by residents.
The following is a selected list provided by the Idaho Tax Commission on Idaho County residents owed $25 or more in unclaimed property:
Cottonwood: Bruegeman Ben Estate, Jeremy David Huberty O'Leary, Elk City: Henry F. Shuck; Grangeville: Nathalia Kharitonova, David Milton, Vicky L. Milton, A .G. Scheldorf, Matthew Uhlenkott; Kamiah: Brad D. Hendren, Claricia A. Kassel, Gja McLamb, Darrelle Perry, Bernice Peterson, Steve Schilling; Kooskia: Edwin F. Arnold, Florence A. Arnold, Cheryl P. Hatch, B.Hoffman, Diane Hurley, Mountain West Ins Agency, Lou Thurlow; Pollock: William A. Sakrison; Riggins: Douglas Hays, Hays Engineering; White Bird: Juanita K. Wilson.
Check on-line if you have unclaimed property by going to www.sto.idaho.gov and click on Unclaimed Property. For information write to Idaho Unclaimed Property, P.O. Box 83720, Boise, ID 83720-9101; call 877-388-2942 or 332-2942.
Coincidentally, on Friday, March 31, Hailey and I were in Boise visiting Avery and while she was at work we decided to drive downtown to the Idaho State Capitol Building. We got a parking spot right in front and were able to go in and tour the whole building. So, we saw Carl's new digs and where all the big decisions are made.
That was our first time there, and if you have not been there, do go. It is beautiful. Marble, wood, statutes. Just a gorgeous building. We took about an hour to walk through and visit the chambers and everything else, but we could have easily spent more time. Following that we walked downtown to "Freak Alley" where there are a ton of art murals. A beautiful day and educational, to boot.
Saturday changed things when Hailey was a passenger in a car accident. Thank you everyone for your well wishes and support. She is home and healing.