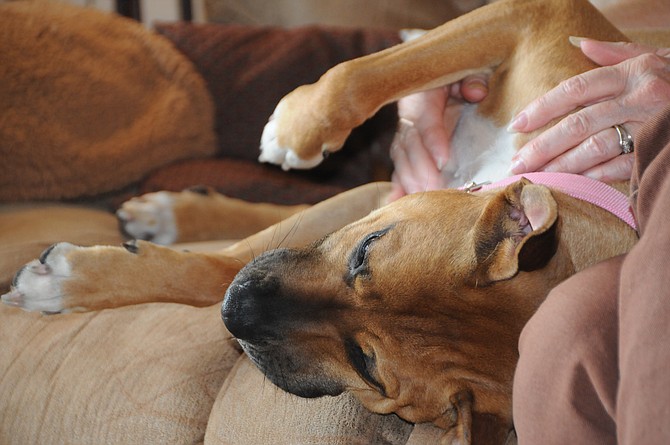 Photo by Lorie Palmer
This sweet dog found a new name and new owners. Read about her in the April 19 issue of the Free Press.
GRANGEVILLE — What happens when a stray dog roaming the streets of Grangeville finds two loving woman who come to her rescue? She ends up with a double happy ending: Two homes.
However, it wasn't only the canine that received help; she also offered it.
"I feel good to have helped her, but, honestly, I needed her, too," said Nona Donaldson.
Read in next week's Idaho County Free Press how Donaldson and Carolyn Kuert rescue a four-legged friend and, in the process, end up with a little rescuing themselves.