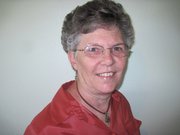 COTTONWOOD — There will be two breakfasts on April 23: Assumption Parish Mother/Daughter breakfast, 9:15 a.m., at the Assumption Parish hall. All mothers and daughters and women in general are encouraged to attend. The Haiti Mission Team is also having a fund-raiser pancake breakfast at St. Mary's Church following the 10 a.m. Mass. Husbands and sons and those who did not make the earlier breakfast are all invited.
The Knights of Columbus will have a roadside cleanup Saturday, April 29. Meet at the KC Hall at 8 a.m. for a mandatory safety briefing. The Cottonwood Boy Scouts will not be helping this year, so we will need as much help as possible. Idaho is too great to litter!
As part of their graduation evening, Summit Academy is having a Mass celebrated just prior to the graduation ceremony. This Mass will be offered at 5 p.m. May 19 at Holy Cross. Now that Summit is under the direction of the Diocese of Boise as a Catholic School, Bishop Peter Christensen will celebrate the Mass at Holy Cross. All are welcome to attend.
Catholic 208: The Joy of Love series will be held April 26 at 7 p.m., at St. Mary's Catholic Church. This class will address the problems of living together without marriage.
Summit Academy's spring play is May 4-6. Show times are 7 p.m. each night with a matinee on Saturday at 2 p.m. This year's play is "Expect the Unexpected: A Nun's Tale." Admission prices are preschool-free; kindergarten through 12th grade-$3; adults-$5; family pass is $20. The student actors are working hard to make this a big success.
First Holy Communion for the second graders in the parish will be April 30 at St. Mary's Church in Cottonwood at the 10 a.m. Mass. A reception follows, hosted by Sister Elizabeth Guild.