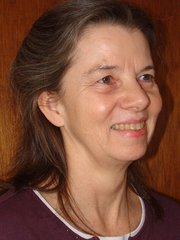 Hope you had a wonderful holiday with family and friends.
For those of you who will be, or may be, affected by the possible move of the Elk City Water and Sewer Association to a District, the meeting minutes for March included the information that they will contact Thad O'Sullivan, attorney, and ask that the association "be put on the back burner [indicating his involvement] for now, until such time as things can be pulled together; i.e., legal description of the proposed boundaries, names and addresses of taxpayers, and so on. The deadline for getting the district question on the ballot for November is Sept. 16." I believe that it is important that everyone on the system now and those who could possibly be annexed in the future be apprised of whatever effort is made to go that way. If you are presently on the system, you can get on the list to have the minutes e-mailed to you every month, especially if you can't make it to the meetings, so you can keep up-to-date on this issue.
There will be a presentation by University of Idaho Professor Dennis Baird in Kooskia on Saturday, April 29, at 1 p.m., at the Kooskia Community Center. He will be speaking on "The Southern Route of the Nez Perce Trail: Past, Present, & Future."
Scholarship available
ELK CITY — Elk City VFW Wilderness Post 8311 Auxiliary Scholarship deadline is approaching. Completed applications must be to the Auxiliary representative no later than May 1, 2017.
To qualify for this scholarship, applicants must have resided in Elk City as a student, (home schooled or attended the Elk City School) for at least one school term, have graduated (or be graduating)from high school, or have a GED, fulfill community service, and complete an essay.
Packets are available from the Grangeville or Clearwater Valley High School Counselors or the Auxiliary representative Marlene George, PO Box 256, Elk City, ID 83525. For information call 842-2804 or e-mail elkcreek2@gmail.com.
Sue Phillips writes about the fund-raising event for the Elk City Library last Friday night as follows: "What a great night it was last night at the Friends of the Elk City Library's Beer and Wine Tasting! So much fun ... yummy food, lots of beer and wine and great people! There was $104 made for new books for the library and $770 made to add to the budget of the Elk City School and Community Library. The money will go to the school district exclusively for the Elk City Library budget. Thank you to anyone who attended, donated, helped out, bought something at the silent auction, brought something good to eat or just came and had fun! Thank you, thank you!"
Those of you who are interested in history, May is Archaeology Month. There will be two presentations in Grangeville this year. The first one will be Bill Moore on May 17 at 6:30 p.m., at the Forest Service and the second one will be Penny Casey on May 24 – same time and place. More information will be upcoming as the event dates draw closer. These events are being sponsored by the Idaho County Historic Preservation Commission and the U.S. Forest Service.