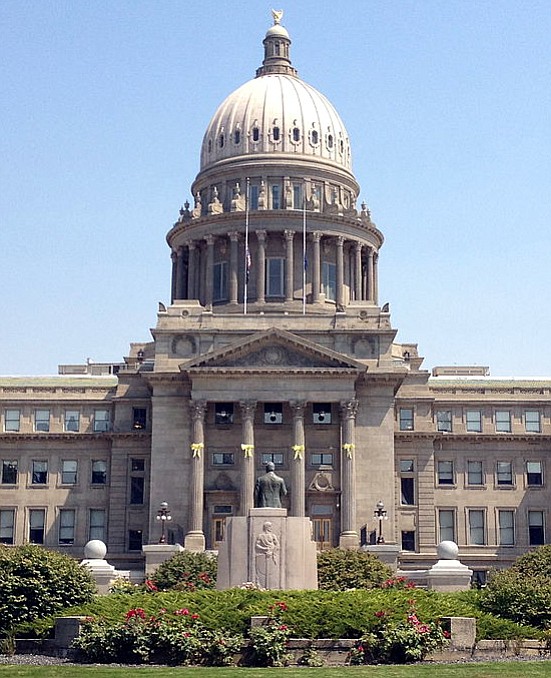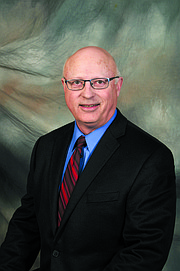 BOISE — For co-sponsor to the grocery tax appeal, Senator Carl Crabtree said he is "disappointed that [Governor] Otter chose to veto it," commenting on last week's executive action.
Senator Crabtree (R, Grangeville) said Idaho Legislature action to repeal the tax, "was the right thing to do, and he [Otter] didn't think so, and that's the way it is." Part of the governor's opposition toward the repeal was a projected hit to the state general fund of tens of millions of dollars; Crabtree said figures the legislature considered of the bill's financial impact during its deliberations were about half of what Otter was concerned with. "Time was spent in due diligence to evaluate the cost/benefit ratio and to find avenues by which the general fund would remain sustainable while also providing the cities and counties with the revenue sharing dollars they have been receiving from the grocery tax," Crabtree explained.
The grocery tax is one everybody has to pay, poor and rich alike, Crabtree said, "and it probably isn't a very fair tax, and it's not a tax that other states have for that reason. It would have eliminated taxes on the same food products that qualify under the Supplemental Nutrition Assistance Program (SNAP); the dietary staples everyone needs."
Crabtree didn't see chances such a bill promoted in the next session, "even were the legislation to pass a similar bill again," would make any more headway in the 2018 session, based on the governor's current opposition.  "We'll have to look at other tax-cutting measures in the future."
The Idaho Legislature approved the grocery tax repeal March 27 that would have eliminated the 6 percent tax on food along with the annual grocery tax credit. The repeal would have relieved taxpayers of paying approximately $79.3 million in taxes on groceries. The bill also adjusted revenue-sharing provisions in sales tax distributions to hold city and county governments harmless for this funding loss.
In promoting the repeal, bill primary sponsor Senator Cliff Bayer acknowledged the grocery tax as an important contribution to the state budget but "we look for a fairer future tax system that does not rely on funding state operations by taxing an essential need like food."
However, in Governor C.L. "Butch" Otter's April 11 statement on his veto, while he supports tax relief and has approved $1 billion in such since taking office in 2007, "the costs of this particular proposal are too high and the potential for imminent financial need too great for the small amount of tax relief it would provide."
Otter cited neighboring Utah's experience in lifting its sales tax on food as making budgeting more difficult due to the loss of a stable and consistent source of revenue.
"Taxpayers benefitted almost imperceptibly," Otter stated, "while lawmakers found themselves dealing with the peaks and valleys of income tax and other financial supports that are far more susceptible to economic fluctuations."
Otter repeated facts he had provided the legislature early in this issue on his opposition, largely dealing with hits to the general fund due to removal of the sales tax on groceries: more than $201 million in fiscal year 2019, along with another $26 million due to bill provisions to keep local governments from losing any revenue-sharing money. Sales tax revenue would also be lost from food purchased by tourists and other non-resident travelers passing through – "none of those receipts are offset by grocery tax credit reimbursements," he said.
Otter called on the legislature to undertake a more comprehensive reassessment of the state tax system, particularly the multitude of exemptions in Idaho Code. He also asked the legislature for a bill for the 2018 session to provide unemployment insurance tax relief, and a one-tenth of 1 percent reduction in individual and corporate income tax rates, both retroactive to Jan. 1, 2018.
The day following Otter's veto, some legislators questioned whether the governor's veto was filed within the 10-day time period allowed by the Idaho Constitution, with consideration of possible legal action.