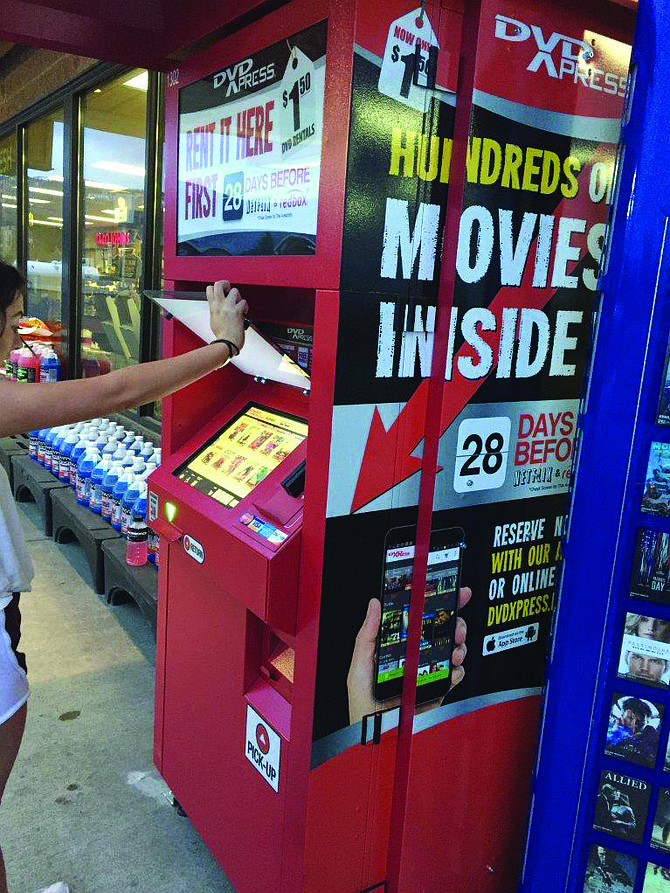 Photo by Lorie Palmer
Check out Zip Trip's new DVD Express movie rental station in Grangeville.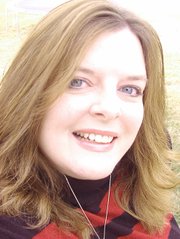 Thanks to the Mignereys in Riggins and the Salmon River Jet Boat Committee for all their work and their generous donations towards Salmon River High School athletics. The high school kids help at the jet boat races and the committee makes sure they get a donation toward their activities. Nice!
•
The seminar Value Marketing and Websites, co-sponsored by CEDA (Clearwater Economic Development Association) and the Ida-Lew Economic Development Center is set for Tuesday, May 9, 8:30 a.m. to 3:30 p.m., in Riggins, at the Riggins Community Center. Cost is $60.
Speaker Barbara Leachman will focus on creating customer solutions, channels, cost versus revenue, marketing content, web-sites, social media, Google optimization, and productivity. An hour break will be taken for lunch.
Preregister early. Call 792-2465 or go to: https://idahosbdc.org/regional-training/
•
Lewis-Clark State College Grangeville Outreach will offer a QuickBooks 2016 course Thursday, May 4, for a fee of $85. This will be held at the Grangeville center with instructor Janice Gobbi. Register by calling coordinator Carla Nuxoll Wilkins at 983-2164 or e-mailing cnwilkins@lcsc.edu.
•
The seminar Building Your Network: Learn, Engage and Connect, is set for the Cottonwood Community Hall Tuesday, May 16. This free seminar will be instructed by Kathee Tifft, University of Idaho extension educator, and will run from 5:30 to 7:30 p.m.
This is co-sponsored by the Nez Perce County Extension, U of I Extension Service and Ida-Lew EDC, and is for existing and potential small business owners.
•
This just in from Wells Fargo branch manager Jenna Bailey for Grangeville and Cottonwood branches: "Save the date! Join us on Friday, April 28, at Wells Fargo Bank, located at 162 E. Main St. in Grangeville. We will be celebrating Peggy Madden's retirement and 34 years of wonderful customer service in our community! Cake and refreshments will be served. Stay tuned to next week's edition for Peggy's retirement article."
•
Don't forget, if you would like to help with a geology mural at Grangeville Elementary Middle School, be there (middle school age and older) this Saturday, April 22, starting about 8:30 a.m.
•
Absentee voting started Monday, April 17, at the Idaho County Courthouse. This will continue until Friday, May 12, at 5 p.m. Election is May 16. To vote absentee by mail, requests can be made to the Idaho County Elections Office through May 5.
Call 983-2751 or www.idahocounty.org .
•
Did you know Grangeville now has a DVD Express? It's kind of like Red Box, only not. It's located at Zip Trip and you can rent movies 24 hours a day, seven days a week. You can even reserve a movie through an app on your phone.
Hailey and I made a special trip to town Easter night to check it out after seeing Heather Newson post about it on Facebook. Ben at Zip Trip showed us a few things about how to use it and we even scored a couple of free movie codes. This is a great alternative for when you need a movie in the middle of the night, have exhausted your Netflix and K&R Video is closed.
•
Mark your calendars for Sunday, April 30, 2 p.m., at Soltman Center for the Grangeville Farmers' Market Meet, Greet and Eat event.