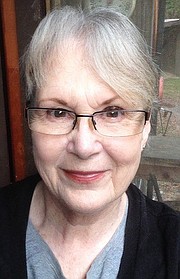 LOWELL / SYRINGA — My life in the Idaho wilderness Easter Sunday: Power out 23 1/2 hours, no phone, no Internet, no electric heaters, no coffee! The guy in Cabin No. 2 said his sleep apnea machine went out; the guy in No. 3 (Alan Hamilton from AIRE Boats) said he was fine, no problem, his dogs slept next to the propane heater; the couple in No. 4 from McCall said they were used to it; the bear hunters in No. 7 didn't even realize power was out, left early, came in late to sleep and got two bears; the turkey hunters in No. 8 got a big turkey with an 11-inch beard which they cooked outside on the fire ring and didn't miss electricity. Two gals in motel room came in and left without a drop of power and paid cash!
As far as the Smith family, we had a candlelight Easter/birthday combination dinner! The power came on as Miss Ruthie was blowing out the 11 candles on two cakes, made by her dad, Mike, barbecue ribs, cooked by propane, homemade coleslaw, garlic bread, and Dani Smith made pasta salad over a camp stove the night before.
The guest list included Craig Johnson, two of his granddaughters, Kamryn and Elise, Mr Max's cousins and all the Smiths, Mike Sr, Marie, Mike Jr, Lara, Miss Martha, Miss Ella, Miss Ruthie (birthday girl), and Miss Maddie, Marty, Dani, and Mr. Max. The Easter bunny came despite the power outage and it was a nice sunny day for hunting Easter eggs!
ICLP was not responsible for stealing Easter. Some guy dug up the line on Saturday afternoon without calling for a line locator, took out phone too, which means my dinner wasn't interrupted by calls for reservations, good or bad. That's how it went.
Quote of the day goes to Mr Max: We said, "OK everybody, let's go hunt for the eggs the Easter bunny left!" Max said, "I already did that yesterday in the park at Kooskia, but OK, I like eggs!"