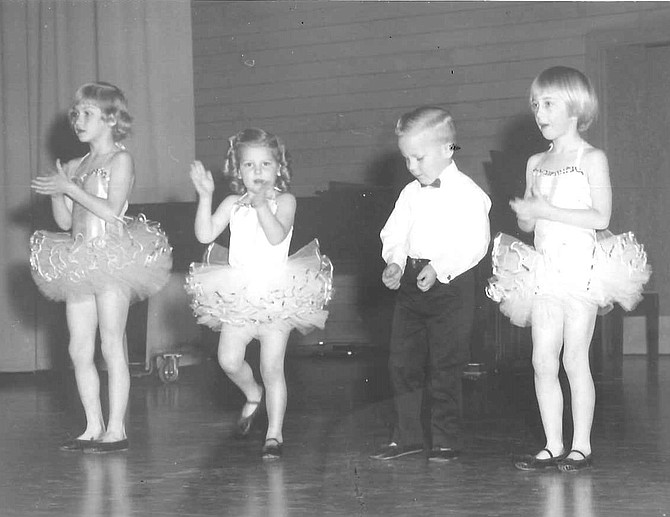 10 YEARS AGO April 18, 2007
• Investigators suspect a possible connection between a series of recent burglaries at area high schools and of a Stites business in which cash and other property was stolen. Law enforcement has one suspect in the early Saturday morning burglary of the Silver Dollar Bar in Stites.
20 YEARS AGO April 16, 1997
• A fugitive from justice for nearly 16 years, Annie Allen of Riggins was arrested by Idaho County Sheriff's Deputies on Friday. She violated parole in 1981 after having served 25 years in prison for the murder of her two children.
30 YEARS AGO April 15, 1987
• The airplane crash site discovered last week in the Glover Creek drainage of the rugged Selway-Bitterroot Wilderness has been confirmed as that of two prominent Lewiston businessmen who have been missing since 1948.
40 YEARS AGO April 13, 1977
• Donating trees, the Wild Rivers Board of Realtors recently donated 74 trees to two organizations: the Lions Club for their new park on the east edge of town, and the county commissioners.
50 YEARS AGO April 13, 1967
• There is more snow in the high country east of Grangeville this year than at the same time last year. But there is still less snow than April, 1965. The average snow line is 4,300 feet and in 1955 the snow line was 3,400 feet.
60 YEARS AGO April 4, 1957
• A series of six auto crashes at Kooskia has prompted officials to study stiffer patrolling of the area.
70 YEARS AGO April 10, 1947
• JOSEPH PLAINS - Clarence Hardin has purchased a weasel and is using it to carry mail on the hill, where the mud is so deep.
80 YEARS AGO April 15, 1937
• Archie Smith and Charles Tefft took over the management of the Grangeville Laundry from Jewell Basinger.
90 YEARS AGO April 14, 1927
• Quite a few fans motored to Cottonwood to watch the first baseball game of the season. Cottonwood defeated Grangeville.
100 YEARS AGO April 12, 1917
• COTTONWOOD - Albert Rogers made the first stage trip to Winona with a wheeled rig since last November. Some record when you can sleigh across the prairie until April 5.
---
Do you have a story from the past that should be shared with readers? E-mail your suggestions for the Prairie Pulse blog to Laurie Chapman,
lchapman@idahocountyfreepress.com.