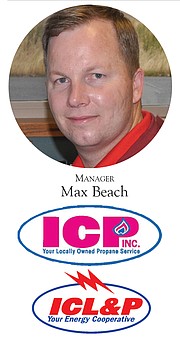 Most consumers would not equate active involvement with their electric company with helping their community. But Idaho County Light & Power is not an ordinary utility company. We're a co-op, and our business model is meant to serve the members and the community in which it operates – not to make a hefty profit for investors five states away. Idaho County Light & Power's customers are more than consumers; they are members of the cooperative. And herein lies the difference.
Our core purpose and mission is to provide safe, reliable and affordable power to our members. But as a co-op, we are motivated by service to the community, rather than profits. After meeting our annual expenses, we invest the extra money back into the co-op and the wider community. We depend on the guidance and perspective of our members and board to help set priorities for the co-op and guide governance decisions. At our annual meeting, we raise issues for voting consideration by the general membership. Our board of directors is comprised of members who live and work in our service area, for they are in a position to know where community investments are most needed.
Keeping rates as low as possible is one major part of that focus, but ensuring that we provide real value as your trusted energy advisor is also extremely important. Idaho County Light & Power was established in 1938 and has 3,921 meters spread across 1,077 miles of line and, we are proud to serve our local communities.