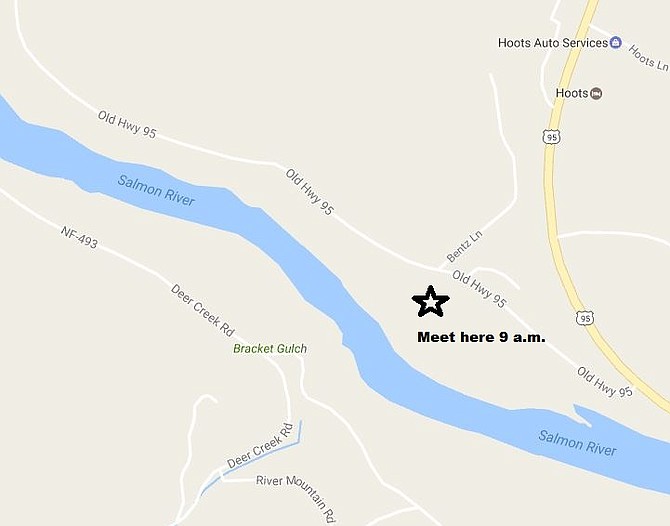 SLATE CREEK — The public is invited to join staff on a field trip of the proposed Center-Johnson project area to collaborate and gather input on the development of the proposed action.

The field trip is scheduled for Wednesday, April 26, and will start from the dispersed camp site across from Bentz Lane off Old Highway 95 at 9 a.m. (Pacific Standard Time). Participants are asked to provide their own transportation, bring outdoor clothing, water, and a lunch.
The primary purposes of the proposed project are to reduce the risk and extent of insect and disease infestation of the landscape and to reduce the risk of wildfire.
The project area is located approximately three miles west of Slate Creek, entirely on national forest system lands in Idaho County and administered by the Nez Perce-Clearwater National Forests. The project area includes Deer, Johnson, Joe, Rhett, Sherwin and Christie creeks, tributaries to the Lower Salmon River.
The proposed project area is in a Designated Landscape Treatment Area identified by the Governor of Idaho under Section 602 of the Healthy Forest Restoration Act, as amended by the Agriculture Act of 2014 (Farm Bill).
The field trip is the second public meeting held about the project. The first meeting was held on March 9. Information about the proposed project, including the field trip, can be found on the Center-Johnson project webpage at: http://prdp2fs.ess.usda.gov/project/?project=50271. Maps from the March 9th meeting are also available on the webpage.
Invitations have been mailed to adjacent landowners, government agencies and elected officials in the area, organizations with an interest in public land management, and any parties who have contacted the Forest Service and expressed interest in the project.

Forinformation: Jennie Fischer, team leader, jfischer02@fs.fed.us or 208-983-4048.