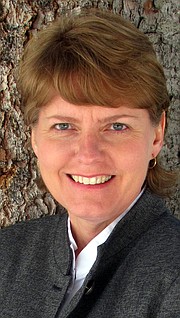 What the heck? Didn't we just have an election?

Indeed, we did! A recent question to our office leads me to believe that there may be some voter confusion out there regarding where, when and how elections are consolidated. Allow me to briefly explain.
In January of 2011, Idaho Code went into effect changing the way elections are conducted throughout the state. Prior to the Election Consolidation Law, each taxing district conducted their own elections. You may recall going to the school to vote on school elections or to city hall to vote in city elections. This law changed all of that as the responsibility for conducting the elections was handed over to the county clerk. The goal was to provide better oversight and support to local taxing districts, as well as giving voters a designated polling place for every election that would remain the same. While we still occasionally have voters asking where they are to go to vote, hopefully the Election Consolidation Law has been helpful to Idaho County voters by providing a consistent voting location for them.
In addition to the standardization of polling places, the law also provides the framework for when elections are conducted. The law states that there shall be no more than two (2) elections conducted in any county in any calendar year, except as otherwise provided in the code. Yes, it is how it is, except for the exceptions. And there are a few exceptions.
Idaho Code designates the election dates as: the second Tuesday in March; the third Tuesday in May; the last Tuesday in August and the Tuesday following the first Monday in November. The code also specifies who can call for an election and at what time.

Here is the list of governing entities and the designated dates for their elections:
May of Even Years
-County Primary Election
November of Even Years
-County General Election, Soil Conservation Districts
May of Odd Years
-Highway Districts, Hospital Boards, Library Districts, School Districts, Water & Sewer Districts.
November of Odd Years
-Cemetery Districts, Cities, Fire Protection Districts, Recreation Districts
Additionally, recall elections may be held on any of the four authorized dates, as well as school bonds and levies.

You may be wondering, who pays for all of this? When the Election Consolidation Law was passed, one of the provisions was that funding would be provided to offset the increased election costs associated with the county conducting all of the elections. Funding to cover the costs of consolidated elections comes from the State of Idaho and is based on a formula that takes into account each county's population.
As you can see, while many people focus on just national or county elections, there are many other governing entities out there who make decisions on behalf of their constituents. There is a lot going on each and every year. Being an informed voter requires some fortitude! The Idaho County Elections staff stands ready to assist. We can be reached at 208-983-2751 or on the main floor of the Idaho County Courthouse.