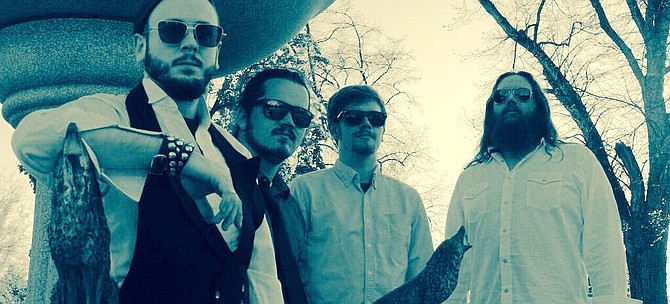 GRANGEVILLE — "What a great crowd," said Grangeville Arts volunteer Rachel Young. "We really appreciate everyone for coming out and supporting this."
Young spoke to a large group at Pioneer Park who came out for the third Grangeville Summer Concert Series event Thursday, July 27. The Moscow Mules were featured, with frontman Sean Long, Grangeville High School graduate. He is the son of Pat and Judy Long of Grangeville.
"This is great, to be able to be here in my hometown, playing music and seeing so many family members and friends," Long told the crowd.
The final concert of the series is set for this Thursday, Aug. 3, 6 p.m.
For the eighth year. Grangeville Arts, Inc., and Grangeville Chamber of Commerce, with assistance from local donations, are offering the music series. All concerts will take place Thursdays, 6 p.m., at Pioneer (city) Park.
Thursday's last concert of the season will bring in Lewiston favorites, The Hitmen. This group offers a "fresh arrangement, and a genuine perspective on contemporary music," their website reads. Go to www.facebook.com/pg/theidahohitmen.
All concerts offer open, free admission to the public with donations accepted to help cover the travel expenses of the groups. Bring a chair and/or blanket, picnic dinner and the family to the park. The Grangeville Farmers' Market will also have limited booths open on concert nights.