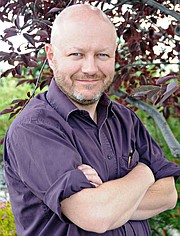 Politics energizes us as few things can, which explains why rivers of cash flow toward candidates and causes.
Wouldn't that same enthusiasm be nice when it comes to funding our own communities and causes.
Our attention was grabbed recently as this is the time when 2018 campaigns announce how well their support is in terms of the most recent quarterly fund-raising reports.
Take the Idaho governor's race, for example. Dr. Tommy Ahlquist's campaign has raised nearly $575,000 from March 1 to June 30; he also personally invested $378,000, so his overall war chest is more than $950,000. Brad Little's campaign raised nearly $350,000 in the second half of last year (July 1-Dec. 31, 2016). Just on Monday, Raul Labrador's campaign trumpeted it raised more than $309,046 in more than a month.
Yes, yes, campaigns cost money; and heaven forbid our party (fill in yours here) lose out to that den of iniquity challenging us.
But imagine how much more public good could have been done with those thousands and thousands of dollars redirected to local communities.
Idaho County residents don't need to imagine; the needs are painfully present all around us. Rural fire departments need to replace archaic hand-me-down engines, and maintain crew training. Stites lost its community hall years ago with no plans for replacement anytime soon. Wouldn't a few of those dollars be great to save the Kooskia Old Opera House? And Kamiah's pool remains closed, neglected and deteriorating for years due to lack of funding.
And now that federal Secure Rural Schools funding has ended, county governments and highway districts are looking at increasing levies and cutting services. It kinda smarts to see candidates raising hype on their bulging war chests when we're looking at rural roads falling into disrepair due to funding shortfalls.
So, stop campaign donations? As fun as it would be to see Labrador running a bake sale at Asker's Harvest Foods, that's not likely in this reality. But we'd suggest cutting some of these – in fact, any out-of-area — donations off at the top from now on and put that toward needs in your town and community. In the end, we're most responsible for our community's care and development, and so our charitable giving should reflect that.