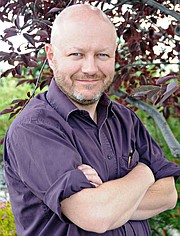 "… everyone knows this is dangerous work, and even with the right protections and protocols, accidents can happen." — Mark Struble, Lolo Peak Fire's public information officer.
During wildfire season and its threats to homes and property is the ever-present danger to firefighters working the lines to contain blazes and stop their spread. The human cost to fighting these fires was recently brought home by two recent incidents in Montana:
Brent M. Witham, 29, of Mentone, Calif., was killed on Aug. 2 when a tree fell on him while he was fighting the Lolo Peak fire southwest of Lolo; and Trenton Johnson, 19, of Missoula, died July 19 when he was struck by a tree while preparing to confront a half-acre fire northeast of Seeley Lake.
No question, firefighting is a potential hazard to health and life. In its compiling of federal labor and health and safety statistics, Business Insider listed firefighting as one of the top 10 most dangerous jobs in 2016. According to the U.S. Fire Administration, since the start of 2017, 61 firefighter deaths have occurred, mostly from public municipal and volunteer fire departments.
That last should give us pause here for our family, friends and neighbors who serve year-round on volunteer fire departments across Idaho County. These individuals answer the call to service to their communities with each page-out, tackling fires year-round in both hypothermic and heat stroke conditions, and encountering continued hazards to short- and long-term health and life from toxic smoke, structural collapse and, of course, fire.
Accidents are inevitable, but we can work to make those instances fewer and less common.
Most basic, our departments need community support through donated dollars and time so that firefighters receive proper training, and that equipment is current and receives regular maintenance. Rural properties should follow Firewise guidelines for reducing burning zones and that road access is sufficient for responding engines to access and safety maneuver. For all of us, simple safety devices, such as smoke detectors, having family fire plans, and keeping yards clear of junk and debris help make firefighters' jobs easier and safer.